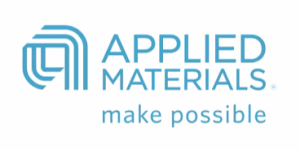 Focused Ion Beam Technician at Applied Materials
Santa Clara, CA 95054
Key Responsibilities
Prepares wafers for experimentation to include cleaning. Loads wafers, prepares equipment for experimentation. Evaluates performance of process system.

Prepare samples for Focused Ion Beam (FIB) lamella making and help to optimize sample prep procedure and conditions, identify cutting location based on pattern instructions.

Operates and check performance of equipment to perform sample prep process, under limited supervision.

Understand basic Focused Ion Beam (FIB) principle.
Operate Focused Ion Beam (FIB) for making TEM lamella pending on job assignment, identify all of patterns of interest, understand lamella quality requirement and sample/beam interaction to determine optimized conditions.
Perform Focused Ion Beam (FIB) system software alignment functions. Perform routine maintenance procedures, flash, plasma clean etc.
Perform routine shut down procedure. Identify problem put tool down and call for service.
Coordinates instrument repair and maintenance. Coordinates with engineering on wafer evaluations.
Orders equipment and supplies, and coordinates with vendors and purchasing.

Contributes to Lab Operation

Interface with requestors, understand their detail requirement, and communicate on results;
help lab on monitoring wafer in process (WIP) and maintaining quality, turnaround time, and throughput.
Functional Knowledge
Has developed proficiency in a range of analytical processes or procedures to carry out assigned tasks
Business Expertise
Has a good understanding of the team integrates with others to achieve objectives.
Has a good understanding of individual responsibility to the team and being fit into lab operation needs and impact positively
Leadership
May provide informal guidance and support to more junior team members
Problem Solving
Provides solutions to problems in situations that are atypical or infrequently occurring based on existing precedents or procedures
Impact
Impacts the quality of own work and its contribution to the team
Interpersonal Skills
Uses communication skills to regularly exchange information
Has team working spirit
401K
Employee Referral Program
Life Insurance
Long Term Disability
Medical, Dental and Vision
Paid Holidays
Professional Development
Retirement / Pension Plans
Stock Options
Tuition Reimbursement
Vacation/paid time off
122,259.00 - 147,313.00 /year
Optical / Laser Engineer
What is this?