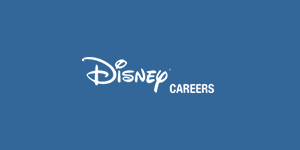 Food & Beverage Server Assistant, 'AMA'AMA - Full/Part-Time at Walt Disney Company
Kapolei, HI
Job Summary:
As a Server Assistant at the ʿAMAʿAMA restaurant, Cast Members assist our guests in a modern interpretation of classic cuisine of the Hawaiian Islands, located beside the Waikolohe Valley pool area, just steps from the beach.
The restaurant is named after the ʿAMAʿAMA
,
a local mullet fish and is designed to resemble a beachside fishing house. Its spacious dining room features a thatched roof, mosaic designs, a fountain and a reflecting pool.
To learn more about this oceanfront dining experience and gain familiarity with sample menu's,
click here
.
Responsibilities:
Exhibit a positive, friendly, and helpful attitude to guests to bring to life the story of ʿAMAʿAMA
Anticipate guests needs and assists with directions, event schedules and maintain the show quality of the Disney experience
Assist the server by retrieving and delivering food and beverage items from the kitchen
Assemble guest orders, check receipts and anticipate guests needs to include allergy and dietary awareness
Present dishes to guests – must know where each plate belongs upon serving guests
Clear away glassware, silverware and china as the guest finishes to keep the table clean and organized – reset tables at the end of the dining experience
Transport dishes and silverware to the dish room
Refill beverages, restock condiments, fold/roll napkins and replenish side stations
Responsible for area cleanliness and sanitation
Will memorize a menu that rotates and is focused on sustainable seafood, fresh local ingredients and a modern interpretation of classic cuisine of the Hawaiian Islands
Knowledgeable of the menu offerings we serve and be able to properly deliver and spiel components to the guests
Possess good judgment of food quality and production, understand the impact of spoilage and waste
Ensure that the food presentation is fresh and up to quality/show standards
Basic Qualifications:
Must be at least 18 years of age to be considered for this role
Excellent hospitality skills
Ability to multi-task and work in a very fast-paced environment
Excellent memorization skills
Speed, accuracy and efficiency are required and ability to work well under pressure
Demonstrated ability to own and resolve guest situations
Self-directed (can complete tasks with minimal supervision)
Willing to follow instructions & take direction
Flexible/adaptable
Supportive of other cast working on your team
Can complete repetitious tasks while maintaining quality
Strong verbal communication skills
An understanding of the pivot system - a seating and order-taking method
Willing to work outdoors in all types of weather conditions and around nature
Preferred Qualifications:
Previous restaurant experience; understanding of full service environment
Previous fine dining/table service experience preferred
Familiarity with local ingredients and the classic cuisine of the Hawaiian Islands
Knowledge of Hawaiian/Japanese language preferred
Additional Information:
SCHEDULE AVAILABILTY
For Part-Time, full availability for any shift, a MINIMUM of THREE (3) days per week - Saturday AND Sunday required. For training purposes, extended availability for up to four (4) weeks may be required immediately following the start date.
For Full-Time, full availability for any shift at any time - including early mornings, late nights, weekends and holidays.
SUBMITTING YOUR APPLICATION
After clicking "Apply for this job" below, the employment application will open in a new window. Please complete ALL pages of the application by clicking "Next" on each page, then "Submit" on the final page.
Keyword: Aulani Casting