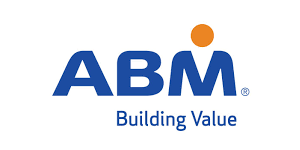 FOOD AND NUTRITION SERVICES DIRECTOR at ABM Industries
Cambridge, OH 43725
ABM (NYSE: ABM) is a leading provider of facility solutions with revenues of approximately $6.4 billion and over 130,000 employees in 300+ offices deployed throughout the United States and various international locations. ABM's comprehensive capabilities include electrical & lighting, energy solutions, facilities engineering, HVAC & mechanical, janitorial, landscape & turf, mission critical solutions and parking, provided through stand-alone or integrated solutions. Founded in 1909, ABM provides custom facility solutions in urban, suburban and rural areas to properties of all sizes — from schools and commercial buildings to hospitals, data centers, manufacturing plants and airports.
Job Title
FOOD AND NUTRITION SERVICES DIRECTOR
Education
High School or GED
Career Level
Senior Director
Category
Healthcare, Operations
Job Type/ FLSA Status
Salaried Exempt
Travel Required
None
Shift Type
N/A
Job Description
Job Summary- Key Responsibilities:
Responsible for the management of all food service operations to include; provide leadership for the overall planning, control, financial, evaluation of program(s), service and materials as they relate to the food service operations, consistent with ABM Healthcare standard operating procedures.
Responsibilities- Essential Functions:
•Actualizes ABM Healthcare Mission, Vision and Value statements.
•Maintains professional behavior consistent with role, as well as, composure in difficult interpersonal situations.
•Knows who all their customers are and initiates and maintains positive relationships with them; promotes a customer service mindset at all times with both internal and external customers.  Responds to all requests from customers with a can-do attitude.  Follows up on requests with a sense of urgency.
•Initiates and maintains positive relationships with administrative leadership and internal department directors and staff in an effort to build a strong, cohesive team.
•Develops, facilitates, and monitors the process for customer service improvement initiatives and suggest new methods that lead to better service.
•Monitors training programs to ensure compliance and completion within given time frames; conducts in-service training as required.
•Follows Universal Precautions/Infection Control Procedures.
•Demonstrates understanding of HIPPA Privacy Act; maintains confidentiality of patient information.
•Conducts and attends regularly scheduled meetings at each facility.
•Directs and monitors all patient and retail operations to ensure operations are consistent in each food service area.
•Coordinates and integrates the administrative aspects of the food service operations to provide a quality program with the development of short and long-range department plans that are consistent with organizational and department policies.
•Participates in the annual performance evaluation for department managers, ensuring reviews are completed per facility and ABM HealthcareServices guidelines and time frames.
•Works closely with the internal department managers to ensure continuous communication related to consistency of operations.
•Completes all required facility and ABM Healthcare weekly and monthly reports in a timely manner; presenting information to be submitted in a neat and professional format.
•Monitors facility to ensure compliance and consistency of information included and posted on the Quality Boards.
•Develops/coaches the department managers and staff to ensure fullest potential is reached by providing feedback, suggesting ways for them to improve skills or build relations with peers, facility staff, patients and customers.  Supports a collaborative, learning environment for all managers and staff.
•Promotes and drives facility TQM/Customer Service initiatives; makes rounds in patient and retail areas to meet with customers, assess if their meal expectations are being met, and implement service recovery, as needed.
•Proactively reports pertinent feedback to client contact and ABM Healthcare Regional Director of Operations in a timely manner.
•Ensures that required ABM Healthcare standard operating procedures are in place; facilitates the implementation of department policies and procedures to ensure programs meet the goals within a clean and safe environment for all service areas.
•Establishes positive, effective relationships with all corporate, client department directors, medical staff, other patient care services and attends scheduled facility management meetings, as required.
•Communicates system-related information to management staff consistently and effectively.
•Confers with facility directors and managers regarding the technical and administrative aspects of the nutrition service departments.
•Monitors and inspects food service operations to ensure compliance with criteria for proper licensing and maintaining regulatory compliance at all times, (i.e., Health Department, CMS, JCAHO, etc.)
•Responsible for budgetary compliance to maintain positive variances; is proactive in areas not in line with the budget and participates in the budget process, as required.
•Establishes a positive relationship with client purchasing department to ensure compliance related to purchasing procedures and vendor requirements.
•Attends professional meetings and conferences to keep informed of current practices and trends in the food service field.
•Able to order food, supplies, and equipment, as needed, staying within budget.
•Monitors service, food production, sanitation and safety; identifies problems and directs staff as to corrective action to resolve and prevent occurrences.
•In a collaborative effort, develops management schedules within the budget and monitor management staffing to ensure all positions are filled; moves/adjusts schedules, as needed, to maintain service levels in all operations.
•Demonstrates ability to "step in" and assist in all operational areas when required.
•Monitors the hiring and training of new employees, ensuring compliance with hiring policies and procedures.
•Monitors the maintenance of employee files, time and attendance records and corrective action process; aware of and enforces all Human Resource procedures as noted in the employee personnel manual.
•Reports to work on time in proper attire; requests time off in advance; follows ABM Healthcare vacation and attendance policies and procedures guidelines.
•Demonstrates understanding of Age-Specific Characteristics for population served through age-appropriate communications and care.
•Participates in facility community service events or does volunteer work in community.
•Completes other duties as assigned by client contact or representative from ABM Healthcare.
•Able to respond to emergencies at both nighttime and on weekends, as required.
•Able to handle the varying workloads and able to meet the changing deadlines, as necessary.
•Able to respond to emergencies at both nighttime and on weekends, as required.
•Able to handle varying workloads and meet changing deadlines as necessary.
•Able to establish priorities, work independently, and to accomplish objectives without supervision.
•Remains current concerning regulatory guidelines.
•Able to handle and resolve issues.
•Requires travel via automobile to meetings, hospital-related functions and ABM Healthcare meetings.
•Daily exposure to various healthcare-related illnesses normally associated with in a hospital environment.
Minimum Requirements
Education/Training:
Required:
•Associate Degree.  In lieu of Associates Degree, High School Diploma and/or GED with 5 + years equivalent experience in the healthcare leadership role.
Preferred:
•Bachelor degree from accredited college or university with major in food and nutrition and/or dietetics.
Job Knowledge/Experience:
Required:
•Three years management work experience in a food related or healthcare environment.
License(s):
Required:
•Completion of ServSafe® Sanitation Certification Course.
Preferred:
Language/Writing/Communication Requirements:
Required:
•Knowledge on the use of a personal computer in a Windows environment.
•Knowledge of word processing, spreadsheets, and other assorted business software.
•Ability to accurately review and process data and attend to detail.
Preferred:
Other:
•Verbal and interpersonal skills necessary to interact effectively with peers and direct reports.
•Works in a team environment interacting with a variety of departments.
•Able to communicate effectively in both written and verbal formats.
•Possesses motivational and disciplinary skills.
•Possesses excellent customer service skills.
•Establishes and maintains cooperative working relationships; treats others courteously and with respect.
Location
Cambridge, OH 43725 US (Primary)

ABM is an EOE (M/F/Vet/Disability/Gender Identity/Sexual Orientation)