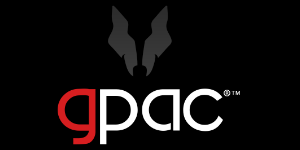 Food Production - Quality Assurance Manager at gpac
Trenton, NJ
Job Description
I am partnered with a nationally-known company that is looking for an experienced Quality Assurance Manager. If the fit is right for you and them, you could have a new job by the end of January! They urgently need someone who has experience in USDA-inspected facilities - someone coming from meat or poultry would be ideal. They are open to neighboring industries like pet food as well.
They do offer relocation, so if you are eager to get near the Birmingham or Atlanta areas, this is a great way to do so! Contact me to day if you are ready to start the interview process!
Reports to: Plant Manager
Supervises: Laboratory Manager, Process Quality Manager
Responsibilities: Plans, organizes, coordinates and oversees all things associated with quality process certification, including, but not limited to, HACCP (USDA/FSIS), FSMA (FDA), BRC, Organic and customer quality manual compliance. Oversees the Chemistry and Microbiology laboratories.
Duties:
Develops and maintains quality management system to include but not limited to, food safety and quality policy and manual; supplier approval and performance monitoring; General documentation requirements; Corrective and preventive action; Traceability; Complaint Handling; and Management of Incidents.
Manages Internal Auditing program
Manages Site Standards including, but not limited to, Security; Utilities; Equipment; Maintenance; internal, external, and staff facilities; waste disposal; contamination control; pest control; Storage and Transport.
Manages Product Control including, but not limited to, product design and development; handling requirements for allergens; foreign body detection; product packaging; product inspection and lab testing; control of non-conforming product; and product release
Manages Process Control including, but not limited to, control of operations; quantity-weight, volume, number control; calibration and control of measuring and monitoring devices
Develops Personnel
Develops, manages, maintains and audits the Food Safety and Quality Plan
Maintains and directs Food Safety System
Maintains compliance with latest issue of the BRC Food Safety Global Standard
Maintains a good working relationship with USDA and FDA
Develops, maintains, improves and audits quality programs
Responsible for customer audits
Oversees the chemistry and microbiology laboratories and all associated procedures, and staff.
Qualifications/Abilities:
Job Experience/Technical Expertise:
Has a minimum of 5 years' successful experience in quality systems development and/or management in a food manufacturing/processing operation. Prefer poultry or meat processing experience and GFSI accreditation experience
Prefer a Bachelors degree in food technology, microbiology or related technical field
Has proven experience with quality computer software
Has background including training of associates of multiple levels
Management Skills:
Develops a team environment in which members participate, cooperate with and support each other.
Is effective at coaching others. Helps subordinates and other associates define and follow through with actions that support excellent performance and personal development.
Thinks of ways to make people more productive and more focused on company goals; finds ways to reward and recognize achievements.
Develops and implements methods to improve department productivity within established expense budgets.
Manages all personnel and operations to assure timely customer receipt of product within the standards of budget, policies, procedures, work rules, quality, safety, sanitation and Federal and State Laws.
Assists in training and developing associates.
Gives honest, frequent feedback.
Is available and involved. Has an "open door".
Communication Skills:
Has excellent communication skills, both verbal and written
Speaks effectively before groups
Is a good listener
Work Ethic:
Acquires and applies professional/technical knowledge, skills, experience, and judgment to accomplish results, serve customers better and contribute to the organization's intellectual capital
Is supportive of Company objectives, policies, procedures and work rules
Is honest under pressure and has integrity
Maintains confidentiality
Understands the need for strong bottom line profits
Systematically plans a course of action to assure the accomplishment of specific objectives
Is willing to work flex hours as needed
Personal Qualities:
Has strong leadership skills
Is a strategic thinker
Is self-driven
Has a high-energy level
Strives for personal self-improvement and professionalism
Works well with people. Is sensitive to the needs of others. Trusts people
Is comfortable working with associates in the manufacturing area
Is respected by peers, subordinates, supervisor and company officers
Treats all associates with dignity and respect
Can adapt to changing situations
Has a positive attitude
Is fair
This company has a strong history and a bright future. This is due mainly to their willingness to invest in the research that is required to remain an industry leader. If this sounds like a company you'd like to become a part of, then I want to hear from YOU!!
Take the next step in your career and APPLY NOW!
Please contact Jessi Butler directly at jessi.butler@gogpac.com for more information on this or any other positions you may be interested.
If you are applying, please carefully review the requirements and ensure your resume accurately reflects your qualifications in relation to this position.
GPAC (Growing People and Companies) is an award-winning search firm specializing in placing quality professionals within multiple industries across the United States over the past 28 years. We are extremely competitive, client-focused and realize that our value is in our ability to deliver the right solutions at the right time
All qualified applicants will receive consideration without regard to race, color, religion, sex, sexual orientation, gender identity, national origin or protected veteran status.
#LI-JB3