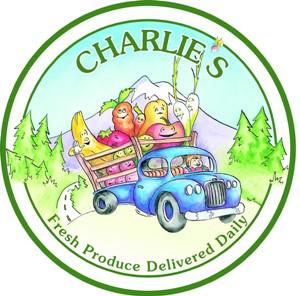 Food Production at Charlie's Produce
South Park, WA
Overview
CP Fresh is a subsidiary of Charlie's Produce that opened in 2015 and is a food processing facility located in South Park. We expanded a new kitchen line of specialty items like ready to eat fruits and vegetables, sandwiches, and dips, and many more.
Charlie's provides a healthy employee stock ownership program, competitive Medical/Dental/Vision and Life Insurance plans. And our newest benefit offers Pre-Paid Fully Funded College Tuition to our employees and the dependent children of our employees after 1 year! 
Responsibilities
Schedule
4am or 5am start various days, days off to be determined
Rate of Pay$15.50/hr 
The Role
Employee will work in a refrigerated food processing facility, in various positions both independently and as part of a team, to create finished products for distribution. This Prep position concentrates mainly on actual cutting and shaping of assorted vegetable and fruit products, ie. Peeling, Dicing, Slicing, etc. either by hand or by various mechanical equipment. Will also be involved in washing, packaging, weighing, and combining various cut products following a standard recipe format.
Essential Responsibilities Include but Not Limited To
High level of manual knife preparation of cut fruits and vegetables
Use of high speed mechanical dicing and slicing equipment
Reading standard recipes to combine ingredients into finished products
Daily cleaning or area during and after production shift is completed
Charlie's Produce Total Compensation Package includes
Competitive starting pay
90 day performance-based raise
Yearly review with possibility of increase based on performance and tenure
We recognize and reward hard work and commitment. Supplemental retirement plan through our Employee Stock Ownership Plan (ESOP)
Robust employee assistance program (EAP)
Vacation pay, paid holidays, pre-tax commuter benefits, and free onsite parking
Employer-covered College Program
Coverage under State Sick Leave
401(k) available
Health and wellness benefits including medical, dental, and vision
Qualifications
Required Experience
1 year previous food production or general assembly experience, preferred
Ability to work in refrigerated environment, 36 degree to 40 degree for extended time periods
Ability to speak/understand and take direction in basic English
Ability to stand for long periods (approximately 2 hour spans)
General Food Safety knowledge
Ability to pass drug test
Supplemental Information
This employer participates in E-Verify and will provide the Social Security Administration and if necessary the Department of Homeland Security with the information from each new employee's Form I-9 to confirm work authorization.
Charlie's Produce is an Equal Opportunity Employer.