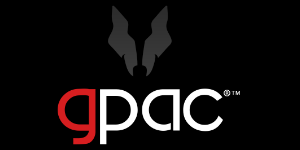 Food Scientist at gpac
San Antonio, TX
Job Description
We recently partnered with an outstanding bakery searching for a Research and Development Food Scientist. This company offers a great culture and truly takes care of their people - almost NO turnover! This role is open due to company growth.
This position will have the opportunity to work closely with the current Research and Development Director to learn the ropes of the business and will eventually have the opportunity to move into the Director role.
Job Responsibilities:
Responsible for taking new products from concept through commercialization
Utilize skills in formulation, product testing, and translation from bench to large scale production
Design and conduct shelf life studies
Develop prototype products using research lab and manufacturing facilities & equipment that meet project criteria
Lead, manage and conduct plant trials to validate formulas and processes
Manage and conduct complex research and development projects. Define project objectives, organizing and prioritizing tasks and conducting experiments and analyses
Document all formulas, process development and tests which have been conducted
Prepare and document plant validation trials
Maintain sanitary and safe working environment
Job Requirements:
Bachelor's Degree in Food Science or related field required
Technical expertise in bakery category required
Prior experience in commercial bakery R&D department
Familiarity with AIB, USDA and BRC regulations preferred
Take the next step in your R&D career. APPLY NOW!
All qualified applicants will receive consideration without regard to race, color, religion, sex, sexual orientation, gender identity, national origin or protected veteran status.
GPAC (Growing People and Companies) is an award-winning search firm specializing in placing quality professionals within multiple industries across the United States for the past 27 years. We are extremely competitive, client-focused and realize that our value is in our ability to deliver the right solutions at the right time.