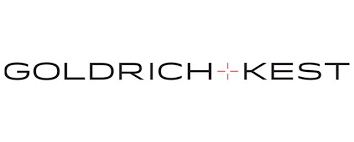 Food Service Director at Goldrich Kest
Culver City, CA
GK is recognized by the Los Angeles Business Journal as one of the
Most Influential Family-Owned Businesses in Los Angeles
Goldrich Kest (GK) is a diversified real estate development and management group of companies and partnerships.  Its focus is to expand its portfolio of proven and well-located properties including multi-family, industrial, retail, commercial, for-sale and congregate care through acquisition and development while providing stable cash flow to its partners and outside investors.
Job Summary
Responsible for the overall operation of the main kitchen. Oversee and mentor the Cooks and Dishwashers and ensure a high standard of customer service, appearance, and cleanliness of all the areas of responsibility.
Essential Functions
Ability to lead kitchen staff through all service types (normal meal times, buffets, special events and holidays); Assist with event set-up, service, and breakdown.

Work collaboratively with the Dining Room Supervisor to ensure the "front of the house" and "back of the house" are operating smoothly and cohesively.

Receive and resolve complaints concerning food and kitchen issues.

Assist in the interviewing and hiring of kitchen staff; train new kitchen staff.

Continually supervise, schedule, and evaluate employees; appropriately address disciplinary issues with employees and follow-up with the appropriate documentation.

Inspect kitchen staff to ensure they are in clean and proper dress code at all times.

Serve as liaison between the Food Servers and kitchen staff during meal service.

Assist in directing pre-meal meetings with Food Servers; relay pertinent information such as menu changes, shortages, or substituted items.

Conduct weekly team meetings with the kitchen staff.

Assure that all side-work is completed on a daily basis and that all cleaning of equipment and storage areas is completed according to schedule.

Assure the correct cleanliness and safety of the kitchen areas, equipment, and fixtures; immediately report deficiencies to Maintenance Department.

Attend scheduled weekly manager's meetings.

Maintain an inventory (par level) of necessary items including but not limited to plates, bowls, silverware, glassware, tea pots, water pitchers, and etc. and ensure they are properly stored and accounted for.

Monitor and approve all time cards in Ultipro.

Appropriately order food and non-food items.

Menu planning and implementation.

Complete the monthly safety training and ensure all of the kitchen staff also complete the training.

Ensure all kitchen staff have a current food handler's card; update when necessary.

Check all room service trays for accuracy and neatness before they are delivered to resident's apartments.

Meet all deadlines for special projects.

Perform other appropriate assignments and projects as required or assigned by the Executive Director and/or Regional Director of Operations.
Other Responsibilities
Be detail-oriented, able to prioritize and multitask.

Maintain a positive attitude and remain professional at all times.

Absorb suggestions and criticism and communicate them to your supervisor.

Strive daily to have a positive impact on your employees, work environment, and the residents.

Lead by example.

Attendance is an essential function of this position. Must be able to work weekends, holidays, evenings, and flexible hours.
Materials and Equipment
This position routinely uses standard commercial kitchen equipment, such as an oven, stove, flat-top grill, steam table, deep fryer, knives, and various hand-held kitchen appliances. This position also routinely uses standard office equipment, such as a computer, printer, fax machine, telephone, and other office equipment.
Knowledge, Skills and Abilities
Knowledge of the principles and practices of cooking from scratch and preparing foods of all types.

Basic knowledge and proficiency using the Microsoft Office Suite and payroll software required with the ability to learn new applications.
Minimum Qualifications Required
A minimum of three (3) years' previous experience as a Chef or Kitchen Manager in a fine dining establishment, preferably in a senior living community.

A minimum three (3) years' supervisory and management experience including hiring, coaching, counseling, delegating assignments, and daily supervision of a team of Cooks/Prep Cooks/Dishwashers.

The ability to prioritize a multitude of tasks and execute them in a timely manner, recognizing what takes priority and acting accordingly.

Must be able to communicate in English, both written and orally; the ability to listen and follow written and verbal directions.

Must be able to speak clearly and concisely to maintain proper and effective communication with team and residents.
Certifications
Certification and/or college degree in Culinary Arts preferred.

Current Food Handler's Card.
Physical Requirements
This position routinely requires standing, walking, kneeling/squatting, bending/stooping, pushing/pulling, holding/lifting, twisting, and reaching. Must have the ability to lift and/or move at least 40 pounds. Must be able to stand for long periods of time. Must be able to utilize the appropriate PPE and have the ability to work with the designated chemicals required.
The physical demands described here are representative of those that must be met by an employee to successfully perform the essential functions of this job. While performing the duties of this job, the employee is regularly required to talk or hear. The employee frequently is required to stand, walk, use hands to finger, handle or feel, and reach with hands and arms.
Working Conditions
Work is performed in a normal commercial kitchen environment. where there may be some physical discomforts associated with changes in temperatures.
Goldrich Kest provides equal employment opportunities to all employees and applicants for employment without regard to race, color, religion, gender, sexual orientation, national origin, age, disability, marital status, veteran status, or any other consideration made unlawful by federal, state, or local laws. Goldrich Kest is committed to providing reasonable accommodation for qualified applicants, and employees with disabilities to ensure they enjoy equal access to all employment opportunities and benefits of employment as required by the Americans with Disabilities Act.
Performance bonus
Medical, Dental and Vision
401K
Parking
Paid Holidays
Employee Referral Program
Life Insurance
Tuition Reimbursement
Vacation/paid time off
Employee Events