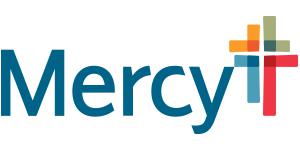 Food Service Tech - Lead, Full Time 3:30p-12a at Mercy
Saint Louis, MO 63141
This hidden gem is expiring soon - don't miss this opportunity.
We're a Little Different
Our mission is clear. We bring to life a healing ministry through our compassionate care and exceptional service.  
We don't believe in jobs at Mercy, we believe in careers that match the unique gifts of unique individuals; careers that not only make the most of your skills and talents, but also your heart.
At Mercy, you'll feel our supportive community every step of your day, especially the tough ones. We're a team and love working that way. That team is expanding, and we currently have exceptional opportunities to help our communities grow.
Demonstrates proficiency in all technical positions. Takes responsibility of routine operations when supervisor is not on duty. Ensures tasks for all positions are completed as scheduled when manager is not available. Direct the efforts of others. Makes staffing adjustments to cover open positions. Assists supervisors with scheduling, task assignments, and special projects. Participates in quality improvement initiatives.
Qualifications:
Each career at Mercy represents unique members of our caring ministry's "body", working together for the health and strength of the whole. To achieve our goals, we need all the parts functioning at their best and this requires the specific qualifications that you'll bring with you:
Experience:

Previous experience in food service required.

Other:

Good communication skills required. Must be able to multi-task several duties at once and possess ability to work quickly while maintaining accuracy. The physical demands described here are the representative of the minimums that must be met by an employee to perform all essential functions of the job. Most physical demands are below, plus:

Minimal: kneeling or crouching, lift floor to desk height and carrying of <37 lbs, Push/pull <26 lbs force, grip and pinch

Occasional: balancing Continuous: hand coordination and data entry as cashier

Preferred Education: High school diploma or equivalent preferred.

Preferred Experience: Experience in a leadership position preferred.
We'll Support You at Work and Home
Our foundations are built on dignity and respect. Modern Healthcare Magazine named us as a "top 100 places to work." We go out of our way to help people feel welcomed.  We offer day-one comprehensive health, vision and dental coverage, PTO, tuition reimbursement and employer-matched retirement funds to benefit-eligible co-workers, including those working 48 hours or more per pay period!
What Makes a Good Match for Mercy
Compassion and professionalism go hand-in-hand with us, along with exceptional quality care. Having a positive outlook and a strong sense of advocacy is in perfect step with our mission and vision. We're also collaborative and are not afraid to do a little extra to deliver excellent care – that's just part of our commitment. If that sounds like a fit for you as well, we encourage you to apply.