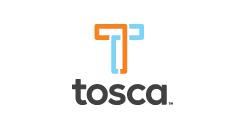 Forklift Operator (1st Shift) at Tosca LTD
Lakewood, WA
Tosca is looking to hire a full-time Line Lead. If this sounds like the perfect opportunity for you, apply today!Tosca is an essential business with NO plant closings, furloughs, or business cutbacks.
All COVID Clean plants
Pay Rate $16.50perhour (Daily Pay available)
$1.00 per hour Attendance Incentive Bonus (Paid bi-weekly)
Monthly Production Incentive Bonus
Opportunity for promotion after 90 days
Shift Differential (2nd) .50 cents
Paid holidays, gap holidays, paid time off (PTO), paid maternity and paternity leave
Steel Toe Boots reimbursement program
Fitness Reimbursement program
Medical, vision, short-term disability, dental, a health reimbursement account (HSA), a flexible spending account (FSA), an employee assistance program (EAP), a 401(k) plan with a 6% match with immediate vesting, education reimbursements, referral incentives, performance recognition, company parties, and more.
The hours for 1st Shift are 6:00 a.m. to 2:30 p.m.
RESPONSIBILITIES (ESSENTIAL JOB FUNCTIONS):
Work with service center leadership on the day to day goals for the team to include safety, quality, and machine operation
Maintain shift records to include production, shipping, receiving, quality, and process controls
Promote and lead by example for all safety activities and compliance
Serve as a member of the Safety Team and Food Safety
Report Safety issues to Leadership and/or Maintenance
Lead quality programs and processes to ensure compliance with applicable GMP's, SOP's, Food Safety Management System and environmental health & safety standards
Support sanitation programs, including performing sanitation activities as required, ensuring appropriate training and documentation is maintained, and any sanitation-related duties as assigned by Service Center Management
Look for ways to continuously improve the process to ensure an on-time, quality product
Foster team development, train new employees on safety, quality & production procedures, and continue to monitor on-going progress
Drive productivity and improvement by facilitating volume flexibility to meet customer demand, maximizing production efficiencies, and looking for continuous improvement opportunities
REQUIREMENTS, EXPERIENCE, & EDUCATION (KNOWLEDGE, SKILLS & ABILITIES):
Minimum 2 years related experience preferred
Forklift Experience 2 years actively operating a forklift where applicable
Operators Experience 2 years operating automated equipment

Packaging or Food manufacturing environment is a plus

Effective listening, communication (verbal and written)
Comfortable in a fast-paced, customer-driven, change-focused environment
Good judgment and decision-making ability
Team player who works productively and demonstrates leadership potential
Ability to perform simple business math
Demonstrated high integrity and ethical standards
Manages time effectively and adapts quickly to changing priorities
Strong organizational skills and attention to detail
Ability to follow written instructions and documented procedures
Ability to work occasional flexible hours and overtime based on company/volume needs
PHYSICAL REQUIREMENTS:
Physical ability to drive a forklift
Must be able to stand 8-12 hours on a concrete floor
Ability to work in a warm climate
Manual manipulation of containers (assemble or collapse RPCs by continuous bending of wrists)
Reaching, bending, and twisting frequently
Ability to work at a production conveyor line
Must be able to see labels on totes and inspect totes for quality concerns
Ability to distinguish different totes, including color and size
Lift up to 7lbs on a frequent and continuous basis
Lift up to 30lbs on a regular basis
Regular above the shoulder work
Must wear PPE as required
SAFETY:
Maintain a safe working environment. Recognize our customers and Tosca's commitment to safety, pride, and quality work. Assist in maintaining a safe and injury-free work environment for team members, visitors, and anyone working at our facilities.
This is a food safety-sensitive position. Team members should have a working understanding of their role in supporting the Food Safety Management System and the food safety hazards of the job to which they are assigned.
ABOUT TOSCA
For over 60 years, we have been at the forefront of the reusable revolution, providing packaging solutions that reduce shrink and optimize the supply chain. Our reusable plastic containers (RPCs) are a smarter packaging alternative for shipping perishable food than outdated one-way corrugated boxes. They improve product protection, lower costs, and are more sustainable than single-use packaging. We offer measurable value to suppliers, growers, and retailers.
Named to the Atlanta Journal Constitution's "Top Workplaces in Atlanta" two years in a row, we promote a culture of positivity and inspire our team members to go above and beyond ... for themselves, each other, and their community. We believe our team members deserve more than just a paycheck. They deserve to work in a fun environment with a supportive team that cares about each other and encourages collaboration at all levels. It's not just about being a great company; it's about being great people and serving a higher purpose. Every Tosca employee can be proud of doing their part to reduce food waste.
Tosca Participates in E-Verify