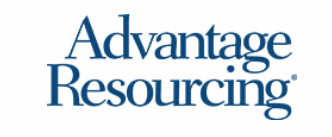 Forklift Operator at Advantage Resourcing
Albany, GA 31705
If you are looking for a Forklift Operator position in Albany, Ga with great pay and with a great company, we are looking for YOU!! Come talk to us today so we can get you to work!!!
Employees will be working in a warehouse facility manually loading and unloading trucks. Qualified candidates will have a minimum of 2 years of recent warehouse experience as a forklift operator. This is a great opportunity to join a growing company!
Location: Albany, Georgia
Pay: $11.00/hour
Days: Monday through Saturday, Able to work any shift
So why pick Advantage Resourcing to be on your side? We offer:
•              Competitive pay, with incentives
•              Comprehensive benefits program (medical, dental, vision, 401(k), and more!)
•              Career advancement opportunities
•              Great warehouse work environment
•              Support from your Advantage Resourcing team to help you find the job that fits YOU!
What's next? How can you come work for Advantage Resourcing?
•              Check out our website and APPLY Today at www.advantagestaffingjobs.com
•              Call or text us at 229-388-9675
•              Email: tiftonemail@advantageresourcing.com  
•              Check us out on Facebook: https://www.facebook.com/advantagetiftonga        
Responsibilities of the Forklift Operator include:
•              Worker will loading and unloading pallets from trailers and placing them in the warehouse
•              Transporting materials to different locations within the facility
•              Optimizing Loads to ensure operational efficiency
•              Adhere to safety management and production standards
Qualifications for the Forklift Operator position:
•              Be flexible and able to work Monday through Saturday
•              Have own transportation
•              High School Diploma or GED
•              Ability to thrive in a fast paced environment
Advantage Resourcing is committed to providing equal employment opportunity for all persons regardless of race, color, religion, sex,sexual orientation, gender identity, age, marital status, national origin, citizenship status, disability or veteran status.