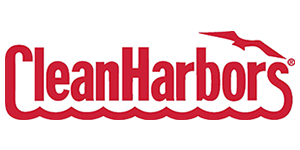 Forklift Operator-Technician at Clean Harbors Environmental Services, Inc
Braintree, MA
Position Description:The Opportunity
 
Clean Harbors Braintree, MA is looking for a Facility Technician/Forklift Operator to join their safety conscious team! Employee will perform hands on operations such as drum pumping, drum dumping, and offloading vehicles.
 
Why work for Clean Harbors?

Health and Safety is our #1 priority and we live it 3-6-5!
Competitive wages ($15-$17hr; Time & 1/2 after 40hr)
Comprehensive health benefits coverage after 30 days of full-time employment
Group 401K with company matching component
Opportunities for growth and development for all the stages of your career
Generous paid time off, company paid training and tuition reimbursement
Positive and safe work environments
 Key Responsibilities:

Ensuring that Health and Safety is the number one priority by complying with all safe work practices, policies, and processes and acting in a safe manner at all times;
Performs basic operations including, but not limited to, drum movement, drum opening, tank farm truck loading/unloading in Compliance with DOT segregation requirements, filter press operations, and proper inventory warehousing.
Operates a forklift when necessary, responsible for performing and documenting daily safety check prior to operating.
Completes and submits all associated paperwork as required for waste tracking movements, able to use scanning application for dumping and pumping.
Ensures that work meets all applicable Health and Safety Standard Operating Procedures.
Must maintain a clean work environment.
Performs other duties and tasks as assigned from time to time by management and will be required by the needs of the Clean Harbors business.
What does it take to work for Clean Harbors?
High School diploma or equivalent required
Must be 18 years or older
1+ Years of related experience
Fork lift experience preferred
Ability to use computer
Ability to lift 50 or more pounds
40-years of sustainability in action.
At Clean Harbors, our mission is to create a safer, cleaner environment through the treatment, recycling, and disposal of hazardous materials.
Clean Harbors
 is the leading provider of environmental, energy and industrial services throughout the United States, Canada, Mexico and Puerto Rico.  Everywhere industry meets environment, Clean Harbors is on-site, providing premier environmental, energy and industrial services. We are solving tough problems through innovation and proven methodology – come be part of the solution with us.
 Join our safety focused team today! 
To learn more about our company, and to apply online for this exciting opportunity, visit us at
https://careers.cleanharbors.com/
. 
For additional information about driver career opportunities, please call us at 1-833-32-DRIVE (1-833-32-37483)
. 
Clean Harbors
is an equal opportunity employer. We do not discriminate against applicants due to race, ancestry, color, sexual orientation, gender identity, national origin, religion, age, physical or mental disability, veteran status, or on the basis of any other federal, state/provincial or local protected class. 
Clean Harbors is a Military & Veteran friendly company. 
*CH
Potential Applicants:

We are an Equal Opportunity Employer and do not discriminate against applicants due to veterans status or on the basis of disability.