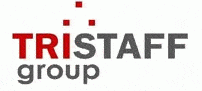 Formulation Lab Technician from TriStaff Group
Carlsbad, CA 92010
Hi, my name is Gina Sosa and I am recruiting for a Formulation Lab Technician to support our client's awesome team in Carlsbad CA.
This position supports their manufacturing operations. The successful candidate has a background in Biology or related science.
Pay range $18.00-$25.00/hour, depending on your work experience.
What would I do in this job?
Works as part of a cross function team involving manufacturing, tech transfer, QA and finance.
Document steps completed in batch records and other documents.
Able to work within an ISO 13485 and cGMP production environment and maintain compliance within their quality system.
Fully understand and apply lab techniques.
Understands and applies Lean Manufacturing Principles and 5S standards as needed.
Enjoy working with successful people.
What do I need to be successful?
2 year associate or 4 year degree is a science discipline is preferred; high school grad or equivalent plus work experience is very acceptable also.
2-4 years lab experience in bio tech/pharma lab
Formulation experience (internship or university lab work – accepted)
Experience with measuring, pipetting, documenting and packaging of materials
Regulatory knowledge is very helpful
Professional and reliable.
To apply:
Apply online www.tristaff.com or in person (wear your mask!):
Tristaff Group 760-471-9200 – ask for Gina
950 Boardwalk Suite 203
San Marcos, Ca 92078