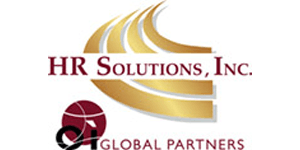 Formulation/Production Technician – Pharmaceutical Manufacturing – $20.00/hour (Need Multiple) at HR Solutions, Inc
Evansville, IN
Formulation/Production Technician – Pharmaceutical Manufacturing – Paying $20.00/hour (Need Multiple Immediately)
Position Summary:
This position is responsible for operating a variety of Formulation equipment and adhering to processes in a GMP manufacturing environment. The successful candidate will ensure production requirements are met or exceeded and will follow company policies/procedures to ensure product quality and compliance standards are met and performing all activities in a safe environment.
Candidates must be open to all shifts and overtime.
Responsibilities:
Must demonstrate ability to properly operate equipment, perform equipment set-up/change-over/cleanups, assist in preventative maintenance and troubleshoot equipment problems to achieve optimum production levels

 

Performs responsibilities ensuring compliance with site standards, policies, and SOP's, for GMP and required documentation as well as performing job responsibilities in compliance with Safety, Health & Environment standards and requirements.

 

Works with Process Facilitators and other Operators/Mechanics/Technicians to identify and implement continuous improvement opportunities in equipment/production efficiencies and in the production area in general.

Supports new equipment start-up and quickly learns and uses new systems, equipment and procedures. Supports the development/validation of new products/procedures. Offers ideas for standardization and simplification.

 

Must be flexible in responding to changes to equipment/production assignments. Understands, interprets and advises on production schedules.

 

Must be able to demonstrate good interpersonal skills and work in a high performing team environment, with other operators, mechanics, technicians, supervision and project management with the goal of completing planned production and furthering the site initiatives.

 

Must be able to work other shifts, weekends, alternative schedules when production demands require. Position will initially rotate shifts with the intent to move to a standard shift assignment.

 




 
Qualifications:
High School Diploma.

 

One-year experience in a production environment

 

Demonstrated problem solving and troubleshooting skills

 

Basic mechanical aptitude

 

Basic computer skills; experience with Microsoft Office applications and SAP is desirable.

 

Good interpersonal, communication and writing skills.

 

Ability to perform duties with minimal supervision.

 

Knowledge of cGMP's.

 

Ability to lift and/or move up to 50 pounds frequently.

 

 
Compensation:
$20.00 / hour and excellent benefits
TO APPLY: If your background and qualifications match this position, please send your updated resume to:
Vicki Hubiak, President/CEO
Please know that, due to volume of responses, only those candidates who meet the requirements described above will be contacted.
To see all of our career opportunities, visit us at:
HR Solutions, Inc. is proud to be an Equal Opportunity Employer
At HR Solutions, Inc. we take pride in developing effective and professional relationships with our clients. We have been selective in building our own staff from the most highly qualified, certified, and experienced individuals in the Tri-State area. Our team of consultants has accumulated extensive Human Resources experience in Staffing, Executive Recruiting, Corporate Outplacement, Executive Coaching, Training and Organizational Development.