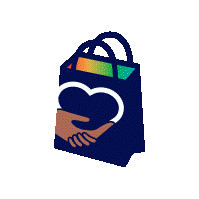 Foundation and Corporate Grants Writer at Food & Friends
Washington, DC 20011
Founded in 1988, Food & Friends provides medically-tailored meals, nutrition support, and friendship to people living with AIDS, cancer, diabetes, and other life-challenging illnesses. Our team of sixty employees and thousands of volunteers delivers meals and hope to people living in the District of Columbia and fourteen counties across Maryland and Virginia. There is no charge or income qualification for our services, which are rendered solely on the basis of medical need.
We seek an experienced fundraiser to spearhead Food & Friends' grant-related fundraising endeavors. With a focus on non-governmental grants, the Foundation and Corporate Grants Writer will:
develop, manage, solicit, and steward a portfolio of 100 to 125 prospective and current funders;
prepare and edit customized LOIs, concept notes, proposals, presentations, budgets, reports, and briefings;
cultivate and steward relations with foundation and corporate officers;
create and manage a multi-year grants calendar with a schedule for prospecting;
conduct research to qualify funders, including direct outreach to prospects, and build a robust pipeline;
maintain funder notes and records in Raiser's Edge; and
oversee the reporting and pledge payment schedules for all active grants.
This is an outstanding opportunity for an experienced grants professional to join one of Washington's most prominent grassroots nonprofit organizations.
The successful candidate will have a BA/BS, or at least ten years of proven foundation grants fundraising experience. Additional requirements include superb written and verbal communications skills; experience cultivating, soliciting, and stewarding foundation officers; proven skill in building a pipeline of prospective funders; and an appreciation for diversity. Offer of employment contingent upon a pre-employment drug test.
Food & Friends provides a competitive salary and generous benefits. Our staff enjoys a high quality, diverse work environment that includes short Fridays and casual dress. Food & Friends is Metro accessible, and has free on-site parking.
To apply, please submit cover letter, resume, and salary requirements to:
Mr. Lucas Ginn
Food & Friends
219 Riggs Road, NE
Washington, DC 20011
Email: apply@foodandfriends.org
Food & Friends is an Equal Opportunity Employer

Competitive salary with generous benefits