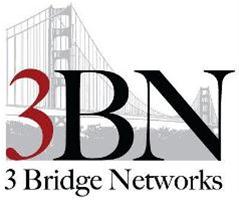 Foundation Director of Accounting & Finance at 3 Bridge Networks
Burlingame, CA 94011
Opportunity to work for a Foundation that's social impact mission driven. The Director of Accounting & Finance prepares financial data for the strategic policy making functions for the Chief Financial Officer (CFO) and Chief Executive Officer (CEO) and manages the day-to-day accounting functions. The position reports to the CFO and provides technical and managerial support to the CFO in the financial, planning and strategic management of the organization.
Designs and implements (with approval of the CFO) the financial policies and procedures of the organization in order to maintain a financially strong and disciplined organization.
Responsible for managing the members of the finance team.
Along with the CFO prepares the monthly financial reports.
Responsible for the tracking of all net assets.
Responsible for making bank deposits as needed.
Oversee online bank account transfers between accounts.
Oversee approval of weekly accounts payable activity.
Oversee bi-weekly payroll processing and cash transfer to payroll account. Responsible for processing online 403B deposit.
Oversee contact with independent auditor during annual audit preparation process.
Promotes financial discipline and assures compliance with all fiscal accounting and reporting requirements related to funding.
Maintain the company's financial status and manages all day-to-day accounting operations.
Assists with the month and year-end close of the general ledger, including reconciling all balance sheet accounts.
Participates in strategy development with the CFO to maintain the fiscal stability.
Participates with the CFO and CEO in setting budgets, financial goals and objectives.
Performs other duties as may be requested by the CFO.
Excellent Benefits!
Medical, Dental, and Vision plans
Employee Referral Program
Generous Paid Time Off
Retirement Plan
Life Insurance
Employee Assistance Plan
Enhanced wage option
Skills & Qualifications:
A minimum of 8 years of relevant finance and accounting experience, with at least 2+ years at a non-profit organization.
Advanced degree in accounting, finance, or related field, and regional audit firm experience preferred.
Familiarity with private and public grant and contract management.
Strong problem-solving skills, including a demonstrated ability to work independently and effectively through evolving, ambiguous circumstances.
Ability to provide solid references who can account to integrity, trust, and sound judgement.
Commitment to a mission driven organization.
178,049.00 - 207,080.00 /year
VP / Director of Finance
What is this?