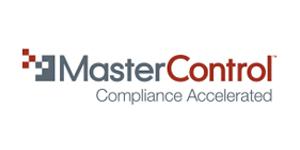 FP&A Analyst at MasterControl, Inc.
Salt Lake City, UT
About MasterControl:
MasterControl Inc. is a leading provider of cloud-based quality and compliance software for life sciences and other regulated industries. Our mission is the same as that of our customers to bring life-changing products to more people sooner. The MasterControl Platform helps organizations digitize, automate and connect quality and compliance processes across the regulated product development life cycle. Over 1,000 companies worldwide rely on MasterControl solutions to achieve new levels of operational excellence across product development, clinical trials, regulatory affairs, quality management, supply chain, manufacturing and postmarket surveillance. For more information, visitwww.mastercontrol.com.
Summary
The FP&A Analystdrives business decisions using thoughtful and rigorous data analysis and concise storytelling. Under the direction of the Director of FP&A, the FP&A Analyst works closely with executives and all other levels of management to identify key decision points and their potential impact on the business. In conjunction with finance leadership and key stakeholders throughout the company, the FP&A Analyst will manage the creation of financial forecasts and budgets. The role requires an analytical mind as well as excellent communication skills, structured thinking, relationship building, and an ability to complete even the most short-term of projects with the big picture in mind.
Responsibilities:
Build departmental budgets and forecasts

Be a business partner to our executive team, help them understand the data that drives their business, and provide recommendations grounded in thorough data-backed analysis

Build financial models using Excel and Adaptive Insights

Build PowerPoint presentations that teach about business risks and opportunities, drive to solutions, and present findings confidently at the executive level

Prepare a wide variety of reports to various levels of management

Identify and help to implement improvements to organizational infrastructure and go-to-market strategy

Manage ambiguity. Work through one-off projects that are critical to the success of the business, even when data is messy or lacking
Knowledge, Skills, And Experience:
Strong interpersonal skills and the ability to work with stakeholders across the organization

An inquisitive nature, and initiative to do what it takes to find answers

Ability to understand when the status quo doesn't necessarily mean "the right way" and taking the appropriate action

Ability to think critically about a problem, even when you're not the subject matter expert (it's rare you will be)

A proven ability to turn complex analyses into simple and clear take-aways and recommendations

An ability to produce high quality work in a fast-paced and rapidly evolving environment

Experience in forecasting and budgeting

Ability to manage multiple high exposure projects while working with tight deadlines

Advanced Excel and PowerPoint skills

Experience in SaaS is strongly preferred

Experience with NetSuite, Adaptive Insights, Salesforce and DOMO is preferred
Minimum Requirements:
Bachelor's degree in accounting, finance, economics, or equivalent post-graduate experience

3-5 years in FP&A, consulting, or banking
Why Work Here?
#WhyWorkAnywhereElse?
MasterControl is a place where Exceptional Teams come together to do their best work. In fact, hiring Exceptional Teams is a core value of ours. MasterControl employees are surrounded by intelligent, motivated, and collaborative individuals. We like to call it #TheBestTeamOnThePlanet.
We work hard to develop and challenge our employees' skillsets, recognize their contributions, encourage professional development, and offer a one-of-a-kind culture. This is why we say #WhyWorkAnywhereElse?
MasterControl could be your next (and last) career move!
Here are some of the benefits MasterControl employees enjoy:
Competitive compensation

100% medical premium coverage (yes, you read that right!)

401(k) plan with company match

Generous PTO packages that increase with tenure

Schedule flexibility

Fitness clubs (you get paid to have fun and be active!)

Company parties and employee recognition programs

Wellness programs (free Fitbit, gym membership and athletic shoe reimbursements, etc.)

Onsite physician and massage therapist

Innovation center and gaming rooms at the office

Dental/vision plans

Employer paid life insurance policy

Much, much more!
Applicants must be currently authorized to work in the United States on a full-time basis.
Vacation/paid time off
401K
Work From Home
Paid Holidays
Medical, Dental and Vision
Long Term Disability
Flexible Spending Accounts
Professional Development
Employee Events
Mobile Phone Discount
Free Food and Coffee
Maternity/Paternity Paid Leave
Life Insurance