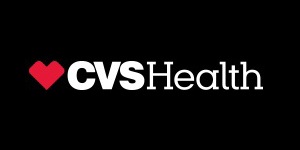 FP&A Analyst, Senior at CVS Health
Northbrook, IL 60062
Job Description
The Senior Financial Analyst, Specialty FP&A position is an individual contributor role with primary focus on execution. This position is at a developing professional level and requires an ambitious, motivated, and eager individual looking to work for an industry-leading Fortune 7 company. This role is within our Specialty Pharmacy Finance group and will play an instrumental role in the success of our team as we help people on their path to better health.
You must be able to work individually with moderate level of guidance, and as part of a collaborative team working across departments to deliver on key enterprise initiatives.
Key Activities Include
- Finance Lead for Wellpartner, CVS Health's 340B program manager; analyzes and tracks revenue and expenses, reports variances and identifies risks
- Assists in the preparation of monthly financial packages to be presented to senior management
- Develops integrated revenue/expense analyses, projections, reports, and presentations.
- Creates and analyzes monthly, quarterly, and annual reports and ensures financial information has been recorded accurately.
- Maintains and develops various financial models & presentations to support executive level decision-making ensuring quality, accuracy, and focused analytic review
- Identifies trends and developments in competitive environments and presents findings to senior management
- Assists in the creation of an annual operating budget and annual 5 year strategic plan with financials
- Carries out special financial planning and/or analysis of projects of varying nature and complexity which may include: financial metrics, process improvement initiatives, competition, investments, creating SOPs, etc.
Required Qualifications
- 2 or more years of professional work experience required. Experience coming from finance or healthcare strongly preferred
- 2 or more years Microsoft Excel experience required. Strong experience using functions such as PivotTables, VLookup, Filters, Macros, etc. strongly preferred
Preferred Qualifications
- Experience with finance or healthcare
- Experience with Microsoft Excel experience using functions such as PivotTables, VLookup, Filters, Macros, etc.
- Experience with 340B
- Experience in PBM and/or Healthcare
- Experience to prioritizing effectively to ensure all clients are implemented timely and accurately.
- MBA or Master's degree
Education
Bachelor's degree required
Business OverviewIt's a new day in health care.
Combining CVS Health and Aetna was a transformative moment for our company and our industry, establishing CVS Health as the nation's premier health innovation company. Through our health services, insurance plans and community pharmacists, we're pioneering a bold new approach to total health. As a CVS Health colleague, you'll be at the center of it all.
At CVS Health, we work every day to help people on their path to better health. Never has it been more important for us to deliver on our purpose to our valued customers, patients, members, and employees. With a presence in communities across the country, CVS Health colleagues are and will continue to be a critical piece of the country's health care solution. The health and safety of our employees, patients, customers, and members is our top priority as we face the impact of COVID-19 together. If you would like to learn about the actions we are taking as a company as we learn more about COVID-19 and its spread, we encourage you to visit our COVID-19 resource center at
https://cvshealth.com/covid-19
We offer a diverse work experience that empowers colleagues for career success. In addition to skill and experience, we also seek to attract and retain colleagues whose beliefs and behaviors are in alignment with our core values of collaboration, innovation, caring, integrity and accountability.
CVS Health is an equal opportunity/affirmative action employer. Gender/Ethnicity/Disability/Protected Veteran – we highly value and are committed to all forms of diversity in the workplace. We proudly support and encourage people with military experience (active, veterans, reservists and National Guard) as well as military spouses to apply for CVS Health job opportunities. We comply with the laws and regulations set forth in the following EEO is the Law Poster:
EEO IS THE LAW
and
EEO IS THE LAW SUPPLEMENT
. Please note that we only accept applications for employment via this site.
We provide reasonable accommodations to qualified individuals with disabilities. If you need to request an accommodation, a qualified interpreter, written information in other formats, translation or other services, please contact our
Advice and Counsel Reasonable Accommodations team
by emailing
Advice and Counsel Reasonable Accommodations team
or calling 877-805-9511.
If technical issues are preventing you from applying to a position, contact Kenexa Helpdesk at 1-855-338-5609 or
cvshealthsupport@us.ibm.com
. For technical issues with the Virtual Job Tryout, contact the Modern Hire Help Desk at 1-877-451-1695 or
cvs_support@modernhire.com
.