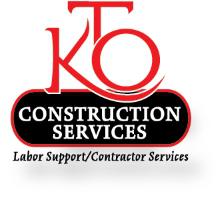 Framers at TKO Staffing LLC
Eden Prairie, MN 55344
TKO Construction Services is looking for Framers!
Framing carpenters erect walls, floors, and roofs for commercial, residential buildings, and other structures. Framing carpenters also install doors, windows, and hardware for construction projects from time to time. Framers will be asked to work independently and as part of a team, in indoor and outdoor environments of all types, and travel frequently to various job sites to perform their work. Great work life balance! Consistent full time Monday through Friday hours and no nights, weekends, or holidays, Report directly to the construction foreman or project manager in charge of the building site.
Framing Carpenter Duties and Responsibilities
Daily job duties for framing carpenters vary based on the types of building projects being completed and specific company policies regarding construction. However, the main duties and responsibilities for framing carpenters are the same on any building site:
Interpret Construction Plans
Framing carpenters read blueprints, sketches, and drawings for carpentry projects of all types.
Prepare Building Materials
Framing carpenters cut, shape, and install building materials to build frames for buildings and structures.
Make Repairs
Framing carpenters repair existing structures and flooring.
Perform Finish Work
Framing carpenters sometimes perform finishing construction work, such as hanging drywall and paneling over completed framework.
Follow Safety Standards
Framing carpenters adhere to all safety protocols while on the job, including wearing proper safety clothing and gear.
Install Trim
Framing carpenters fit and install trim on finished construction projects.
Clean Sites
Framing carpenters keep the job site clean and organized at all times by putting away their own tools and materials after use, sweeping up, and performing other cleaning tasks.