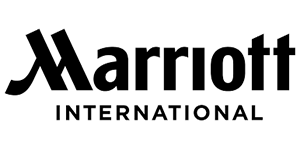 Franchised Director of Revenue Management at Marriott International
New York, NY 10261
Job Number 19143487
Job Category Revenue Management
Location Moxy NYC Downtown, 26 Ann Street, New York, New York, United States VIEW ON MAP
Brand Moxy Hotels
Schedule Full-time
Relocation? No
Position Type Management
Start Your Journey With Us
Thank you for your interest in this position. It is a job opportunity with one of Marriott Internationals franchisees.
Please apply via email at: michael.cesare@moxyhotels.com
Additional Information: This hotel is owned and operated by an independent franchisee, Real Hospitality Group. The franchisee controls all aspects of the hotels employment policies and practices, including the selection and hiring process. If you accept a position at this hotel you will be employed by a franchisee and not by Marriott International.
To support the General Manager, RHG Regional and the hotelleadership teams to ensure the improvement of annual RevPAR penetration invarious sub-markets by:
Maximizes revenue of the hotel through a thorough knowledgeof the PMS/GDS Provider systems and understanding of all booking channels.Manages inventory allocation and price parameters positioned to achieve overallrevenue goals.

Configuration of PMS/GDS Provider and rate inventory controlsystems; system recommendation and forecast validation.

Support GM in the execution of hotels RM strategy.

Work with third party market managers to effectivelyimplement strategy and analyze key channel marketing reports to make successfuldecisions to increase revenue and apply when necessary based on demand.

Maintain the hotels pricing and distribution strategy withinthe hotels PMS and extranet platforms.

Produce the daily internal and weekly financial/ownershipforecasts, and the related company tracking data and reservation booking pace.

Monitor transient account production and participate inprocesses to determine rates for transient and group contracts and monitorspecial event periods.

Monitor reservation sales process and training with on-siteagents, developing tracking, training and related shop calls.

Assist the DOS during the annual RFP season in accountanalysis and pricing decisions.

Assist the DOS during the annual business plan process.

Manage group blocks within the PMS for pickup/ cut- offs/attrition/ wash etc.

Maintain a concise room type oversell/ sell- throughstrategy for all future dates.

130-100-65 Job Description, Property Revenue Manager RHGCorporate Policies February2013

Manage the rate loading process for all rate plans withinall systems, and continuously test book the

property for accuracy.

Attend the hotels weekly sales meeting, staff meeting andall other as required.

Produce routine reports for the GM, DOS and Controller forpurposes of completing required

forecasting, pace and data as requested.

Read and interpret business records and statistical reports,including but not limited to Star Reports,

Rate Shop reports, Segmentation reports, Forecasts, SystemReservation System Reporting tools and

area demand generators.

Use mathematicalskills to interpret financial information and prepare forecasts.

Analyze and abide bycompany policies and brand procedures.

Make businessdecisions based on production reports and similar facts as well as on yourknowledge

and experiences in the market.

Deal with the generalpublic, customers, associates, union and government officials with tact and

courtesy.

Plan and organize thework of others.

Change activityfrequently and cope with interruptions.

Speak and writeclearly.

Accept fullresponsibility for managing an activity.

Complete all assignedtasks, reports, projects etc. in a professional manner and on an on-time basis

Be available for workevenings, weekends and holidays.
Environmental Conditions: Inside: Protection from weatherconditions but not necessarily from temperature changes. A job is considered inside if theworker spends approximately 75% or more of the time inside.
130-100-65 Job Description, Property Revenue Manager RHGCorporate Policies February2013
Math Skills: Requires mathematical development sufficient tobe able to: Deal with system of real numbers; algebraic solution of equations; and probabilityand statistical inference. Apply fractions, percentages, ratio and proportion.
Language Skills: Must have developed language skills to thepoint to be able to: Read newspapers, periodicals, journals, and manuals. Write business letters,summaries and reports using prescribed format and conforming to all rules of punctuation, grammar,diction and style. Participate in discussions
and debates. Speak extemporaneously on a variety ofsubjects.
Relationships to Data, People and Things:
Data: Coordinating: Determining time, place, and sequence ofoperations or action to be taken on the basis of analysis of data; executingdetermination and/or reporting on events.
People: Supervising: Determining or interpreting workprocedures for a group of
workers, assigning specific duties to them, maintainingharmonious relations
among them and promoting efficiency. A variety ofresponsibilities are involved in this function.
Things: Handling: Using body members, hand tools, and/orspecial devices to work, move, or carry objects or materials. Involves little or nolatitude for judgment with regard to attainment of standards or in selectingappropriate
tools, objects or materials.
Specific Vocational Preparation: Formalized and vocationaltraining must include: 3 years of prior hotel front office and/or reservations office experience in aleadership position. 2 years of revenue management responsibilities in a large property or multiplesmaller properties. 3 years experience reading and analyzing Market Vision and STAR Reporting.
This job description is not an exclusive or exhaustive listof all job functions that an associate in this position may be asked to perform from time totime.
This company is an equal opportunity employer.
frnch1