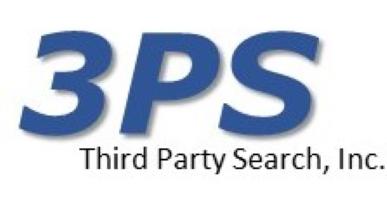 Freight Forwarding - Customs Brokerage Sales & Business Development - $$$ at Third Party Search
Wood Dale, IL 60191
During this pandemic, it is refreshing to see some companies taking initiative, and developing strength, and positioning themselves to succeed in the coming economic rebound. Our client is a premier international logistics firm, with an excellent service offering. They operate offices around the World, and offer very competitive rates in the forwarding, customs brokerage, NVOCC, and warehousing/distribution business. Due to an internal transfer there is an immediate need for an experienced Business Development professional to join the Chicago team!
The job entails a mix of inside and outside sales, calling on existing business, as well as identifying and approaching prospective new sales targets. You will employ a consultative approach to identify each customer's particular needs, and then recommend solutions based upon the company's service offerings. This will include airfreight, ocean freight, inbound, outbound, consolidations, customs brokerage, warehousing, purchase order management, and supply chain. This position requires a high degree of interpersonal interaction with different levels of management, so you should be comfortable approaching and establishing rapport with new and varied personalities. There is a lot of competition in the market, so you should have a competitive nature, and a desire to win. You must be self-winding, and take personal initiative to make things happen. You will be provided with operational support and management guidance, and given the tools necessary, and the flexibility and creativity to close deals. Solid base salary, car allowance, benefits, and incentives available.
To qualify, you must have prior experience selling international logistics solutions (FF/CHB/NVOCC/WHSE). If you do have at least a year in outside sales for an international logistics provider (not trucking), then perhaps this job is for you? My client is looking for the characteristics and work habits necessary for success; they want someone who has demonstrated skills selling within this business. They are not looking for a "book of business", as many are these days. However, if you have been successful in the past, then you probably have contacts that would open their doors for you, when you come knocking. You should understand how to pursue, quote, and close logistics business.

For more details and confidential interview apply to this post or email: Robert@ThirdPartySearch.com
55,000 - 100,000 /year
plus car allowance, commissions, medical and dental insurance, vacation pay, holiday pay, retirement plans, etc...