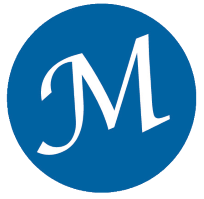 Front Desk/Administrative Assistant from Mattson Resources
Aliso Viejo, CA
Seeking a Front Desk/Administrative Assistant for a stable and growing company in the commercial insurance industry in South Orange County. Lots of growth opportunity for someone who is looking to move into an account manager role down the road. Looking for someone who is a hard worker, professional, and is comfortable working in a quiet environment.
Position Summary: Customer service to general public, general office maintenance, claims back up, and providing support to other departments.
Position Responsibilities:
Receive, screen and transfer all incoming calls appropriately.
Assist callers in obtaining proof of insurance and answer inquiries.
Update accounts in EOI Direct.
File claims, update claims, answer general questions.
Process all paperwork for Personal Lines; update policy screens.
Sort mail and incoming faxes.
Forward policies to the insured for select accounts.
Inventory, order and organize office supplies and printed products for all.
Handle shipping/receiving.
Prepare/update blank certs for new developments.
Process PFS (Premium Financing Specialists) paperwork.
Scan and attach documents for all departments.
Change out daily back-up tapes for the server.
Train new employees.