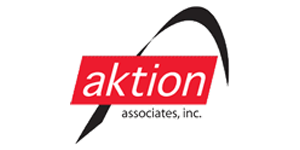 Front Desk Administrative Support at Aktion Associates
Maumee, OH 43537
At Aktion Associates, being responsive, innovative and providing consistent delivery of leading edge technologies are the foundation of everything we do. We view our role as IT architects who partner with our customers to create a comprehensive technical roadmap that supports continued growth and profitability. To strengthen our Accounting team, we are looking for a Receptionist / Administrative Support Admin to join our staff in our headquarters, located in Maumee, Ohio.
Core Responsibilities
Greet and assist all visitors in a friendly professional manner
Maintain daily record of visitors
Answer and direct all incoming calls, take messages and utilize voicemail.
Provide basic information regarding Aktion and general information
Sorts and distributes mail to employees
Administer all incoming and outgoing packages, coordinating use of courier services
Apply customer payments in accounting systems
Maintain office cleanliness throughout the day, i.e. lobby, kitchen, conference room, etc
Arranges lunches and orders for customer events and internal company meetings held at HQ
office duties including, filing, shipping equipment, mail postage, sorting mail, ordering office supplies, etc
Responsible for seasonable decorations
Other duties as required
Qualifications:
At least 3 years of administrative and/or general office experience
Proficiency in Microsoft Windows and Office products required (Word, Excel, and Outlook)
Exceptional attention to detail, accuracy, organizational and time management skills
Excellent verbal and written communication skills
Ability to communicate with clients and team members in order to meet their needs in a polite, courteous, and cooperative manner
Ability to work with minimum supervision
Adept at learning new technology. Able to multi-task and prioritize workload in a fast-paced environment
Consistent punctuality and dependability
Associates degree preferred
The Benefits
Aktion Associates offers competitive compensation, paid vacation, 401K, continuing education/training options and a supportive, respectful work environment.
The Location
Maumee, OH United States
Why Should You Apply?
Excellent benefits
Advancement opportunities
The Aktion culture is built on the concept of "freedom within a framework." An Aktion employee is "all in" which means entrepreneurial, disciplined, accountable, and a consummate relationship-builder with customers, influencers and peers.
Aktion is an Equal Opportunity Employer.