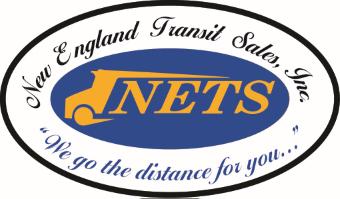 FRONT DESK ADMINISTRATOR, SALES & MARKETING COORDINATOR at New England Transit Sales, Inc.
TYNGSBORO, MA 01879
Established high volume, full-service bus dealership seeking full-time FRONT DESK, SALES & MARKETING COORDINATOR. 2+ years' experience in a similar role working autonomously and as part of a team, as well as experience with Microsoft Word & Excel, Word Press, constant contact and maintaining websites and social media postings. Prior dealership or transportation company experience a plus.
FRONT DESK ADMINSTRATOR
Answer incoming calls and route accordingly
Take and deliver phone messages
Greet guests and maintain guest log
Process incoming and outgoing mail and shipments
Office supply and kitchen stock inventory control and ordering
Prepare new employee on-boarding and benefits materials and various HR projects
Coordinate facilities and food/beverages for company events and meetings
Entry of used vehicle inventory & sales into Electronic CarBook program
Review & general up-keep of customer & common areas on the sales floor periodically throughout each day
Assist owner as needed
SALES
Support sales team
Process sales orders
Prepare quotes
Build & Order Buses
Process financing & leasing contracts
Provide excellent Customer Service
MARKETING
Support company-wide marketing efforts
Update and maintain company website and post to social media (facebook, instagram & twitter)
Create and send company newsletter via constant contact
Assist with creation and maintenance of marketing collateral and trade show pieces
Assist with creation, purchase and distribution of promotional items & annual gift giving events
Photography in connection with website and company events
Create and analyze "voice of customer" and customer surveys
As with every position, there's general office duties such as filing and file maintenance, copying, distributing, as well as ad hoc projects.
Qualified candidates submit resumes to jobs@newenglandtransit.com, fax to 978.649.0642 or hand deliver to New England Transit Sales, Inc., 30 Progress Ave., Tyngsboro, MA 01879
37,500.00 - 41,500.00 /year