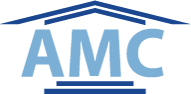 Front Desk Associate : Denver CO at American Mortgage Consultants
Denver, CO
Position Overview:
The Front Desk Associate (FDA) will work closely with the Information Security Manager to support all receptionist activities and assist in facilities coordination activities. The FDA will be the first point of contact for internal and external customers seeking support and information concerning the facilities located in Tampa, FL. The FDA will provide administrative support, and office functions including: Work Order coordination, Security badge and access assignments, CCTV, daily office operations, maintaining office inventory records, and providing general support services for other departmental staff. Additionally, the FDA, under the supervision of the Information Security Manager, will manage all local outside contractors in support of the Facilities Department, including maintaining records and contacts, coordinating project activities, and providing scheduling support.
Essential Job Functions:


Manages the reception area to ensure effective security and professional greeting of guests and employees, ensuring visitor log book is utilized when needed


Assists with the coordination of company travel


Verifies visitor identify prior to providing access; Monitors security cameras for security violations ensuring non-approved personnel are restricted from access to the facility.


Monitors all printer and multi-functional devices, ensuring paper and ink are properly installed/stocked


Ensures first-aid kits are serviced and in working order


Responsible for coordination of day-to-day facilities operations to include, building access keys, security cards, and housekeeping




Maintains office supply inventory by checking stock levels and coordinating needs with various departments


Assists in light-medium duty event set-up and break down of furniture and materials




Performs administrative tasks to include birthday/holiday mailings, sorting, opening and distribution of mail


Monitors Production call-out line daily and distributes notifications to relevant department supervisors


Creates general correspondence, charts, tables and other business documents as requested


Orders office and coffee supplies


Order Business Cards for staff


Prompt and regular attendance is required


Such other activities as may be assigned by your manager












Qualifications/ Requirements:


High School diploma or equivalent


Excellent customer service skills


Knowledge and use of Microsoft Office suite


Strong organizational, problem solving and communication skills


Subject to a criminal background check prior to employment and every two years thereafter


Occasional overtime and weekend work


Office environment with frequent computer use


Sitting for long periods


Frequently required to stand, walk, use hands and reach with hand and arms


Regularly required to talk and hear


The employee must regularly lift and /or move up to 30 pounds and use a hand truck.