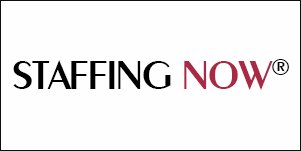 Front Desk/Receptionist at Staffing Now
Bloomington, MN
Job Description

Staffing Now is seeking a Front Desk Receptionist for a long-term opportunity with an international engineering firm.
We are one of the fastest growing administrative recruitment services and staffing agencies in the U.S dedicated to finding administrative professionals the right job opportunity. This customer service role is responsible for welcoming guests and answering incoming calls in a professional and courteous manner. This Front Desk Receptionist position is a great match for someone who enjoys interacting with people, has great communication and interpersonal skills.

In this receptionist role you will be responsible for a variety of front desk, customer service and clerical tasks.

Specific Receptionist duties:

* Welcoming guests and answering incoming calls in a professional manner
* Ensuring compliance with sign-in procedures
* Managing and maintaining the inventory of guest bags, boxes, and fresh product for the executive area and lobby
* Supporting the Customer Service initiatives of the Company and abide by the Service Standards set by the Customer Service Manager
* Performing various clerical duties as required

As the Front Desk Receptionist you are the first point of contact for clients and guests; it is essential that you conduct yourself in a professional manner at all times. This role requires excellent communication and interpersonal skills in all circumstances.

Additional Receptionist responsibilities:

* 2 years of related experience
* Customer Service experience, a plus
* Ability to manage multiple phone lines
* Computer literacy in Microsoft Office products
* Ability to work a flexible schedule

We would love to hear from you!