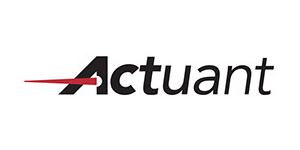 Front End Web Developer at Actuant
Menomonee Falls, WI
Enerpac is a global market leader in high-pressure hydraulic tools, controlled force products and solutions for precise positioning of heavy loads. We manufacture products, from the smallest hydraulic cylinder to complete computer-operated lifting and positioning systems. Our focus is to provide customers with the most extensive line of products and accessories that maximize force-to increase productivity and make work safer and easier to perform.
Enerpac is wholly owned by Enerpac Tool Group. Enerpac Tool Group is a premier industrial tools and services company serving a broad and diverse set of customers in more than 25 countries. The Company's businesses are global leaders in high pressure hydraulic tools, controlled force products and solutions for precise positioning of heavy loads that help customers safely and reliably tackle some of the most challenging jobs around the world. The Company was founded in 1910 and is headquartered in Menomonee Falls, Wisconsin. Enerpac Tool Group trades on the NYSE under the symbol "EPAC".
For further information on Enerpac Tool Group and its businesses, visit the Company's website at https://www.enerpactoolgroup.com/.
Job Title: Front End Web Developer
Location: Menomonee Falls, WI
Business Contribution:
Enerpac is embarking on a digital transformation. This position will be tasked with re-building and enhancing various marketing and e-commerce websites on a single web content management platform (Oracle Commerce Cloud). The position is responsible for executing web development related activities, as well as assisting in the development and maturation of Enerpac's digital strategy. You will need to understand key business and sales objectives. You will be working closely with the marketing and sales teams to build applications which will assist and improve the sales process.
Key Responsibilities:
Develop and maintain current and future web applications
Re-build and consolidate multiple branded websites onto a single WCM system; Oracle Commerce Cloud
Integrate websites with other applications
Experience implementing and maintaining API Configuration; CRM (SalesForce), E-Mail marketing software (Eloqua), ERP (Oracle)
Project management cross functional teams
Maintain the Enerpac brand equity across digital marketing mediums
Required Capabilities:
Bachelor's degree in computer science
One or more years of web development experience
Previous experience creating or maintaining the interfaces between multiple systems is a plus.
Expertise with:
Familiar with:

Javascript, Jquery, Knockout
JSON
RequireJS, NodeJS
API configuration
Mobile app development
E-commerce development
Bootstrap
Oracle ERP and SQL Server

Project management skills
Demonstrated, strong management skills to lead a team and champion concurrent projects
Strong execution, organization and business presentation skills
Effective interpersonal and written communication skills in an international business environment
Strong capability to manage across functional boundaries
Domestic and international travel required
Essential Functions:
Communicate telephonically and electronically with team members and leaders of supported organizations.
Hear/understand/speak with team members at all levels within a diverse workforce.
Walk/climb to a variety of primary work locations, including the ability to travel by air/auto to remote sites.
Work in front of a personal computer for long periods of time.
Lift documents/work materials up to 30 pounds in weight.
If you're looking for a unique, exciting career with variety and potential for growth, Actuant offers challenges & extraordinary rewards for people on a global scale. Choose opportunity – choose Actuant!
EEO/AA (W/M/Vets/Disability) Employer
*LI-JH1