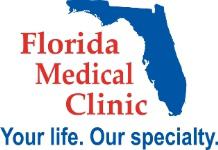 Front Office Medical Assistant* at Florida Medical Clinic
Brandon, FL
Florida Medical Clinic, LLC
Job Description
Job Title:                    Front Office/Medical Assistant
Department:              Psychiatry
Reports to:                 Office Supervisor
Position Level:           5
Job Summary: Manages the front office processes and assists provider in the department with clinical functions. This full-time position is for a Medical Assistant within our Psychiatry departments in Wesley Chapel/Brandon/Carrollwood.  We are seeking a proactive, positive, energetic individual wanting to work on a great team!
Required : One year experience with  insurance verification & authorization, excellent phone skills ability to multitask in a fast-paced environment. Medical  Assistant Certificate preferred but not required. Bilingual preferred but not required.
 Essential Functions of the Position:
Assist traffic at front window

Manages sign in sheets
Schedules appointments
Takes messages
Assists with medication refill requests
Handles customer requests or needs
Assists vendors
Monitors the lobby for cleanliness and patients in distress
Completes patient check in processes

Distributes and collects new patient forms
Verifies HIPAA and Privacy signatures are obtained
Confirms photo ID is scanned into Intergy
Confirms insurance cards are scanned into Intergy and keyed correctly
Obtains patient signature on DVF at each visit
Updates patient demographics as needed, including insurance and preferred pharmacy
Updates work flow event to "check in"
Records "no show" appointments in the system
Assists patients and providers at the conclusion of the patient's visit

Obtains patient signature for record releases and other forms as necessary
Reviews Intergy tasks for each patient before they leave
Schedules inside and outside appointments for testing and consults
Enters referral information into the Practice Management System for referral tracking
Schedules follow up appointments
Enters recalls as needed
Requests referral if needed for upcoming visits and/or testing
Obtains ABN forms when appropriate
Updates work flow event to "check out"
Reviews and posts all pending charges for the department
Pulls charges from pending status and reviews for accuracy
Creates ailments if an appropriate ailments doesn't already exist
Ensures modifiers are in place as appropriate
Ensures the referral is attached to the visit via ailment or appointment
Attaches the appropriate insurances to each charge
Reviews unresolved encounters for the day
Collects and processes monies due
Collects outstanding patient balance dues
Balances journal and locks it
Creates a journal for next day
Secures deposit and imprest funds
Addresses Intergy tasks in a timely manner
Answers phones and assists callers

Answers phones and assists callers
Obtains pertinent information for messages and routes messages per office protocol
Places phones on and off service at the appropriate times
Places a test call to ensure service is working after placing on service
Retrieves messages from answering service or mail box
Distributes messages from answering service or mail box to the appropriate person
Scans all medical record documentation into IEHR utilizing company approved cataloguing system

Scans incoming medical records, daily work, and paper charts into IEHR
Creates an imaging task as needed
Reports scanning errors following company approved process

Processes medical record releases as outlined in the authorization

Submits request for pre-payment of records or forms
Reviews record releases to ensure appropriate authorizations have been obtained
Prints required information and copies paper records
Reviews subpoenas, determine if an appearance is required
Creates charges for records and post to journal
Documents disclosure in Practice Management System
Prepares patients for provider visit

Takes and records vitals
Updates IEHR (allergies, medications, history, etc.)
Notifies provider when patient is ready

Assists provider with treatment

Obtains consents
Performs tests
Obtains prescription overrides and prior authorization when needed
Assists provider with completion of forms requested by patients

Phlebotomy

Properly identifies patient at draw point
Verify orders and requisitions match, checking all tests
Uses proper phlebotomy technique prepares specimens and requisitions for lab courier
 Additional Responsibilities:
Maintains an organized and clean work area
Directs incoming faxes and mail to correct staff members
Monitors and timely responds to practice portal requests
Participates in maintenance of office supplies
Performs other incidental and related duties as required and assigned
Organizes and maintains sample and supply closets
 Physical and Mental Demands:
Normal physical ability
Normal concentration and normal complexity of decision making
High level verbal and written communication skills
Above average ability to manage multiple tasks simultaneously
 Occupational Exposure:
High risk exposure to bloodborne pathogens and chemical hazards
 Job Qualifications:
High school graduate or GED equivalent
Completion of MA certification program preferred
Strong customer service orientation
Excellent telephone etiquette
Basic computer proficiency
Strong team player
Minimum of 1 year experience in a similar role 
Must be willing to travel to multiple locations
Experience in psychiatry  preferred, but not required
28,292 - 32,872 /year
Front Office Assistant
What is this?