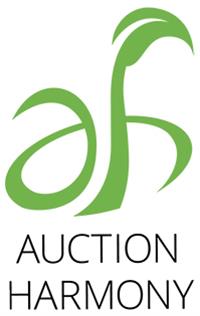 Frontend Web Developer at Auction Harmony
Brooklyn Park, MN 55428
Auction Harmony::Frontend Web Developer
Position Description
About Us
We work with non-profit organizations, providing event planning services and cutting edge technology to assist with their fundraising events.  Our work supports those in need within our community.  We are a young, innovative company that has been in business for 11 years, and we are proud to call the Twin Cities our home. We're motivated by big thoughts and bigger ambitions. We also think life needs more cow bell….so there you go.
What you'll like about us:
Casual work environment

Contributing your brainpower to advance the missions of hundreds of great charities

Ability to work remotely

Growing company
About the Position
Work with other members of our engineering team to maintain and develop both internal and external software systems used by both clients and colleagues

Perform web, email, and print customization for client events

Event-day onsite technical lead responsible for deployment and operation of our technologies as well as directing Auction Harmony colleagues and client staff or volunteers

Full-time position with varied hours (additional night and weekend hours required during seasonal busy stretches; occasional travel). Not just a desk job – you will also be meeting at client offices and working in venues.
What we'd like about you
Proficiency with technologies such as PHP, PostgreSQL, HTML/CSS/JS.

Java, GWT, Android development, and mobile web design a plus.

Nimble with technology; able to quickly learn and troubleshoot new systems

Clear communicator with the ability to think on your feet

Big picture thinker – Able to understand systems and predict effects of changes elsewhere in the system

Able to meet the physical demands of the job, including standing for long periods of time at events and frequent bending and lifting

Friends and colleagues likely describe you as: resourceful, flexible, enthusiastic, organized, professional
Compensation:
Based on experience

Group health, dental, and vision insurance

Retirement plan with matching funds

Paid time off and earned comp time policy

Laptop and other required gadgetry provided
Reports to: Director of Engineering
How to apply: Submit resume and brief cover letter to be considered. Applications will be reviewed upon receipt. Email us at jobs@auctionharmony.com. Please include position title in message subject.