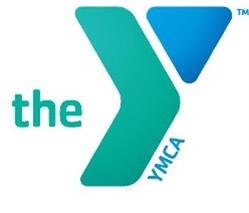 FT Fitness Center Associate and Personal Trainer, Healthy Living Center YMCA at YMCA of Metropolitan Washington
Oklahoma City, OK 73112
Works with members, participants and guests developing and monitoring fitness programs, including cardiovascular exercise, strength training and flexi...EDUCATION AND EXPERIENCE:
Must be certified in PR/CPR, AED, O2, and First Aid.
Must be at least 18 years of age.
Must have a knowledge and understanding of current physical education principles.
Must have some experience or training in prescribing and teaching appropriate fitness programs to members of varying ages and fitness levels.
Nationally recognized personal training preferred, or YMCA certification
Principles of Health and Fitness**
**Within 6 months of hire – Health & Fitness
Foundation of Strength/Conditioning***
***Within 12 months of hire – Strength/Conditioning
Experience establishing personal relationships a plus.
Strong communication skills.
Required to lift excessive weight (minimum of 50 pounds).
DUTIES AND RESPONSIBILITIES:
Be visible and provide guidance and support for members in the fitness center.
Take members through scheduled orientation appointments, following the procedures of the Y.
Make an active effort to encourage members to participate in personal training.
Clean all cardiovascular and weight equipment.
Ensure that towels and full spray bottles are available to members.
Re-rack dumbbells and plates during off-peak hours or at the end of shift.
Communicate with the coordinator/director and members when equipment malfunctions by completing the Equipment Log.
Maintain an accurate service log, completing the recommended routine maintenance as directed by immediate supervisor.
Assist Coordinator/Director in the implementation of fitness events and programs.
Maintain current knowledge in fitness trends innovations, programs and ideas.
Must stay current in CPRPR/AED/O2 and First Aid, renewed annually.
Bloodborne Pathogens, Sexual Harassment and Child Abuse Prevention training within 30 days of hire and renewed annually.
Develop and maintain professional relationships with members through a proactive approach.
Develop meaningful and sustainable relationships with members, donors and volunteers.