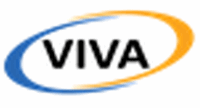 IT Service Lead Analyst at Viva USA Inc.
Memphis, TN
Title: IT Service Lead Analyst

Mandatory skills:

PC, LAN, hardware, software, LAN,
configures, troubleshoots, repairs, computer workstation, Workstation,
customer service,
Performance, Operations, Network support, Networking, Network Problems, web development, programming, Network troubleshooting, Patch cables, IP, Switches, Routers, Server,

Description:
The IT Service Lead Analyst is responsible for the day to day performance and operation of both PC and LAN hardware and software.
The IT Service Lead Analyst installs, configures, troubleshoots, and repairs computer workstations and local area networks, monitors performance, diagnoses and resolves problems.
The IT Service Lead Analyst provides accurate, timely and creative solutions to end-user computer and network problems.
The IT Service Lead Analyst adheres to standard IT practices and techniques and follows established escalation processes for more complex problems.
Skills:
Good communications skills
Previous customer service experience preferred Ability to prioritize and handle multiple tasks.
Possess in-depth knowledge of the tools and processes required by the role.
Functions in complex environments with minimal direction.
Solid individual performance while partnering with others.
Works well through self-directed effort.
Shares knowledge in area of expertise.
May serve as a technical subject matter expert.
May provide technical assistance to resolve operating issues.
Keywords:
Education: BS in IT or related field or equivalent experience
Skills and Experience:
Required Skills:
TECHNICAL ASSISTANCE
CUSTOMER SERVICE
CUSTOMER SERVICE ORIENTED
LAN
SELF-DIRECTED
Additional Skills:
SUBJECT MATTER EXPERT

VIVA USA is an equal opportunity employer and is committed to maintaining a professional working environment that is free from discrimination and unlawful harassment. The Management, contractors, and staff of VIVA USA shall respect others without regard to race, sex, religion, age, color, creed, national or ethnic origin, physical, mental or sensory disability, marital status, sexual orientation, or status as a Vietnam-era, recently separated veteran, Active war time or campaign badge veteran, Armed forces service medal veteran, or disabled veteran. Please contact us at hr@viva-it.com for any complaints, comments and suggestions.

Contact Details:
Please send your resumes to "staffing10@viva-it.com" and one of our recruiter will get in touch with you.
VIVA USA INC.
3601 Algonquin Road, Suite 425
Rolling Meadows, IL 60008
staffing10@viva-it.com | http://www.viva-it.com
72,384 - 100,936 /year
IT Specialist / Engineer
What is this?