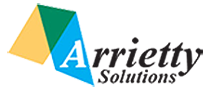 Full stack .Net developer at Arrietty Solutions Inc
Pleasanton, CA 94588
Job Title      :       Senior Full stack .Net developer                                     
Location      :       Pleasanton, CA
Duration     :      Full Time
Our Client in Supply chain business is looking to fill a permanent/contract position for their existing team. Candidate should be able to dive into the unique engineering challenges we face daily.
Beyond solid technical skills and experience in software product development, you need to have a strong internal drive, a tenacious spirit, a collaborative method of working, and deep experience in solving hard problems as simply as possible. In addition, you should be focused at all times on delivering premium service to our customers.
Mandatory Competencies
You must have at least 6 years' experience developing .Net software in a professional environment.
Senior-level full stack engineer with 6+ years of experience.
Experience building consumer-facing single-page applications in JavaScript.
Experience developing rich, interactive and well-performing user interfaces using frameworks like React.
You must understand message queuing.
Experience building services using REST
Deep knowledge and experience in C#
Deep knowledge of concurrency, resiliency, and caching
Experience running microservices in leading cloud infrastructure like Microsoft Azure, with appropriate operational insights and alerting.
Expertise in object-oriented programming, data structures, algorithms and design patterns
Experience writing unit tests.
You must be self-motivated, conscientious, and dependable.
You must be an excellent, open and respectful communicator, both written and spoken.
Nice to have Competencies
Experience using CI/CD environments
Practical experience of Test Driven Development (TDD)
Experience developing mobile apps.
Experiences using NoSQL databases
 level
Languages
Mandatory: C#, SQL, JavaScript, HTML5
Frameworks
Mandatory: ASP.NET, Web API, ReactJs
Nice to have: SpecFlow,  React Native|Web, Cordova, .NET Core
Persistence:
Mandatory: SQL Server, Entity Framework
Testing:
Mandatory: To know unit testing
Nice to have: NUnit, BDD, SpecFlow, Appium
Tools:
Visual Studio, SQL Server Management Studio, JIRA, Confluence, Microsoft Teams, Octopus Deploy
120,000.00 - 175,000.00 /year
Bonus and Benefits