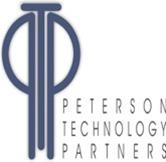 Adaptive Insights Administrator at Peterson Technology Partners
Jacksonville, FL
 Candidates authorized to work in the U.S. are encouraged to apply, no sponsorship is available
Seeking an Adaptive Insights Administrator to join our growing team and organization.  This role is located in the Jacksonville or Chicago office.
POSITION SUMMARY:  

In the role you will be responsible for managing and maximizing the day-to-day functionality of Adaptive Insights and the integration with our general ledger platform, Workday Financials.  This role will proactively support critical business strategies by directing the maintenance and, as needed, further development of the system while collaborating cross-functionally with business and FP&A leaders.  You will additionally act as a business partner to the Workday Financials and IT support teams to ensure seamless management of ERP environment.
PRINCIPAL DUTIES AND RESPONSIBILITIES: 
Manage data integrations into Adaptive Insights from Workday Financials, Workday HCMals, Workday HCM, and other source systems as appropriate, serve as primary point of contact for business and IT teams
Monitor deployment of additional cloud-based functionality/upgrades release by Workday/Adaptive, complete and coordinate testing and communication to key stakeholders
Manage business rules impacting calculations, allocations and repositories built within Adaptive insights for the purposes of facilitating the Company's annual budgeting exercise and recurring forecasts  
Plan, review, and revise configurations and customizations to meet evolving business and operational needs
Develop, document, and implement policies, procedures, guidelines, and best practices to ensure data integrity and standardized end user processes
Lead internal trainings and regular information sharing activities
Troubleshoot intermittent data and/or break/fix issues
Maintain user permissions and role access
Analyze business requirements and translate them into effective & efficient application configuration
Perform additional tasks related to the administration of Adaptive Insights as needed
MINIMUM JOB REQUIREMENTS: 
5+ years of experience with system administration with a minimum of 2 years in FP&A preferred
Bachelor's Degree, or equivalent degree in Business, Finance or Accounting or relevant field
Adaptive Insights expert
REQUIRED JOB SKILLS: 
Excellent data analysis skills, Excel and PowerPoint presentation skills
Superior communication skills and the ability to collaborate with all levels of an organization
Team player that embraces change and thrives in a fast-paced environment
An analytical, creative thinker who can focus on the details without losing sight of the big picture
Strong attention to detail

About the Company:
Peterson Technology Partners (PTP) has been Chicago's premier Information Technology (IT) staffing, consulting, and recruiting firm for over 22+ years. Named after Chicago's historic Peterson Avenue, PTP has built its reputation by developing lasting relationships, leading digital transformation, and inspiring technical innovation throughout Chicagoland.
Based in Park Ridge, IL, PTP's 250+ employees have a narrow focus on a single market (Chicago) and expertise in 4 innovative technical areas;
Artificial Intelligence/Machine Learning/Data Science

Robotics/Robotic Process Automation (RPA)

Cyber/Data/Information Security

DevOps/DevSecOps
PTP exists to ensure that all of our partners (clients and candidates alike) make the best hiring and career decisions.
Connect: LinkedIn | Facebook | Twitter | YouTube | All Social Links
Review:Google | Glassdoor | Yelp | All Review Links
Listen:iTunes | Spotify | Stitcher | All Podcast Links
Apply:Stack Overflow | Dice | LinkedIn | Glassdoor | All Job Openings
Peterson Technology Partners is an equal opportunity employer.

Medical, Dental and Vision
Free Food and Coffee
Vacation/paid time off
Parking
Paid sick days
Paid Holidays
Employee Referral Program
Employee Events
Professional Development
85,528 - 114,940 /year
Database Administrator
What is this?