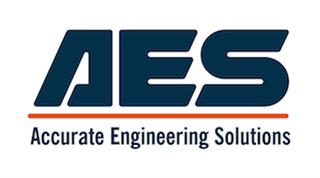 Full Stack Software Engineers and Architect at Accurate Engineering Solutions LLC
Scottsdale, AZ 85252
Full Stack Software Engineer – Python, Django & Elasticsearch


3 Full Stack Engineers needed, and 1 Sr level Full Stack Eng / Architect
Company Information
We are a rapidly growing Healthcare Software-as-a-Service business responsible for facilitating over $80B in medical capital expenditures. We provide a best-in-class, SaaS platform for enterprise asset managers, planners, and their constituents in the medical and construction industries. Our software touches all facets of the complex project planning and budgeting process—resulting in an improved & efficient supply chain. Our mission is to provide software applications and business intelligence to help create and maintain the most modern, capable, and cost-efficient healthcare facilities for clinicians and patients. Our company is now building upon our past successes to help our clients reimagine their healthcare processes and to transform their businesses through the solutions our company provides today and into the future. 
About You
You are self-driven, results-oriented, solutions-minded and work well in a team. You have exemplary communication and leadership skills. You have delivered world-class software applications aimed at an enterprise SaaS marketplace using a cloud-first technology stack. You are engaged as a problem-solver and can offer innovative solutions to complex processing challenges. You are familiar with a container-based, service-oriented architecture, preferably within the context of Amazon Web Services (AWS). You are passionate about the impact you make, for both customers and your teammates, and you seek to become a vital part of a collaborative and agile team.
Essential Duties & Responsibilities
Design and develop innovative, efficient, and elegant features features for our industry-leading SaaS application. Develop, rinse, iterate.
Architect solutions designed to scale. Research technologies/designs, perform tradeoff analysis, recommend solutions, and build those solutions.
Develop the overall architecture and implementation of web frameworks, front and back-end interfaces, APIs, etc. in conjunction with your team members. Perform integration between the frontend and backend.
Translate UX/UI design wireframes into code for visual elements of the application; participate in UX/UI design process as needed.
Implement a robust set of containerized services; create RESTful APIs.
Assist with the debugging, deployment, operation, and maintenance of existing and new code in stage and production environments.
Review code / merge requests, lead code review sessions, give insightful recommendations, and maintain exemplary code standards.
Work closely with your team to understand requirements, breakdown work, develop multi-generational implementation plans, and execute on those plans. You will be writing and pointing stories for development.
Take responsibility for application outcomes. Identify performance and usability bottlenecks and opportunities for improvement; provide recommendations to act on them.
Provide mentorship and support to team members around best practices, architecture and design patterns.
Optimize frameworks for speed, scalability, and flexibility.
Implement solutions using standard security and data privacy protection methods.
Collaborate with the DevOps team to manage usage of cloud environments, including database administration and scaling applications to support load changes. Understand the fundamentals of cloud design principles behind scalable applications.
Create database schemas that represent and support common business processes.
Develop data migration, transformation, and scripting code.
Competencies & Abilities
Be a thoughtful do-er. It's not enough to be insightful; regularly get your hands dirty with a can-do attitude.
Research, experiment, and collect data. Find out the answer to questions by being a data-driven empiricist. Prototype and be able to make the case for your recommendations.
Collaborate, pair, and extreme program with your peers. Fill white-boards with next-generation architecture and solutions.
Be flexible. Be willing to throw something away, take it back out of the trash can, and crumple it back up again as we learn more about the solution space.
Keep learning and be intellectually curious. Technology is a race and we need marathon runners here.
Be humble and be able to admit you don't know. This is a team effort and sometimes more brains on a problem are the answer. Sometimes we're walking a path with no known answers.
Own your solution from soup to nuts to tailing a log on the production server.
Minimum Qualifications
Bachelor's degree in science, technology, engineering, or math; or commensurate work experience
At least five years of professional development experience writing applications in Java or Python; or related Object Oriented language
At least three years of professional experience writing multi-tenant, SaaS solutions; PaaS or IaaS highly desired
Mastery of Python 3 and related frameworks in the ecosystem specifically Django Rest Framework.
Demonstrable skill with Elasticsearch including its usage, indexing/alias strategies, and performance optimizations
Experience with full-stack web application development (e.g. AJAX calls to web server to database)
Mastery of SOA and microservices concepts, Web/RESTful Services, and Event-Driven Architecture
Experience in Systems Engineering techniques such as Architecture Modeling, Alternative Analysis, Tradeoff Analysis, Portfolio Analysis, and Business Process Modeling & Reengineering
Experience using enterprise-level design patterns and technologies like caching (e.g. Memcached, Redis) and message queues (e.g. ActiveMQ, Kafka, SQS)
Demonstrable skill with modern virtualization/containerization and deployment technologies (e.g. Docker)
Experience hitting the command line and remoting into multiple distinct systems to troubleshoot problems
Experience working in a team setting using source control technologies (e.g. Git, SVN)
Experience using testing frameworks for unit, integration, and functional testing
Preferred Qualifications
Master's degree from an accredited institution in computer science, software engineering or a related field
Specific experience developing or implementing Multi-Generational Product Plans and/or Multi-Generational Technology Plans
Experience with cloud architectures (e.g. AWS, Azure)
Experience with non-relational databases (i.e. NoSQL, e.g. Cassandra, HBase, MongoDB).
Experience using VueJS or similar JavaScript frameworks (e.g. ReactJS, Angular)
Experience working with cross-functional, agile teams
Experience working with offshore and distributed onshore teams
124,818 - 151,334 /year
Software Architect
What is this?