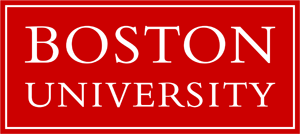 FULL-TIME COVID-19 COLLECTION SITE SERVICE SPECIALIST, University Health Services, COVID-19 Back2BU Health and Safety Initiative at Boston University
BOSTON, MA
Boston University is seeking caring, passionate individuals to work in their COVID-19Back2BU Health and Safety Initiative. Under the combined leadership of Student Health Services and Occupational Health exemplary candidates will act as patient advocates providing education and services for multi-faceted aspects of COVID-19 including testing, results notification, quarantine, isolation, contact tracing, and community resources. Training in all areas will be provided.
Boston University is looking forCollection Site Service Specialists to assist in administrative duties at testing sites as part of its COVID-19 Recovery Plan. This effort will involve several COVID-19 testing sites across the university's campuses where students, staff, and faculty will self-collect test samples.
Collection Site Service Specialist responsibilities include:
Opening/closing procedures for test sites
Check-in individuals for testing
Direct individuals through testing sites
Observe self-collection of test samples (from a safe distance, behind plexi-glass, with appropriate PPE)
On-site work only available.
High school diploma or equivalent
Excellent interpersonal and communication skills
Ability to handle confidential information with professionalism and discretion
Benefits
This is a regular, staff position with eligibility for BU benefits including health, dental, retirement, subsidized MBTA, and generous paid-time off.
Shifts:
The collection sites will have hours available between 7am and 9pm 7 days/week. There are multiple shifts available. These will be about about 40 hours per week.
We are an equal opportunity employer and all qualified applicants will receive consideration for employment without regard to race, color, religion, sex, sexual orientation, gender identity, national origin, disability status, protected veteran status, or any other characteristic protected by law. We are a VEVRAA Federal Contractor.