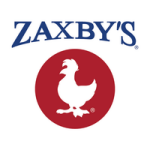 Full-time and Part-time Cook from Zax LLC
Greenville, SC
Hungry For A Great Career?

To our guests, Zaxby's is more than just a place to eat – it's a place to have fun,
spend some time with friends and experience great food. 
To our team members, Zaxby's is a family. 

So come on in! We're saving a seat for you.
 
Perks:
Flexible work schedule because you have a life

Fun workplace because you deserve it

Rock your

favorite

jeans because we embrace your style

Ongoing

interactive

training

because

enhancing

your

career growth is important

Opportunities to advance because we reward great work
Benefits:
50% off m

eals

o

n and

o

ff the

c

lock

Team

m

ember

r

ecognition

p

rogram

Team

m

ember

referral b

onus

401K s

avings

p

lan

(b

ased on age, l

ength of service, and

hours worked)

Employee Assistance Program
Additional Full-Time Benefits:
Medical/

d

ental/

v

ision Insurance

Short-t

erm and

long-term d

isability

Company

p

aid

life i

nsurance
**Starting pay rate $10.25 per hour for Cooks on all shifts!!**


**Location: 1511 Poinsett Hwy, Greenville, SC 29609**
Related words: cook, cashier, career, customer service, team member, crew member, chef, zaxbys, restaurant