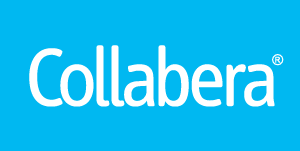 Fullstack Developer from Collabera
Addison, TX
Addison, Texas
Skills : AJAX,CSS,DB2,Java,Java Development,Agile,html,restful
Description :

Role Description: 
Develops, enhances, debugs, documents, supports, maintains and tests origination app and related applications that support business units or supporting functions. These application program solutions utilize diverse development platforms, software, hardware, technologies and tools.
Participates in the requirement analysis, design, development and implementation of complex applications, often using new technologies.
Collaborates with external programmers to coordinate delivery of software application.
• Works effectively with offshore developers.  
Works under minimal supervision, with general guidance from more seasoned consultants.
Typically requires 5-8 years hands on experience working on below software.
Required Skills:
Java/J2EE 6+. WebSphere/Web logic Application Server
Knowledge of Java Frameworks like Spring, Hibernate, Struts, Log 4j, Angular
Knowledge of JDBC, Oracle 11g+ or other relational databases
Develop Soap and RESTful web services using JAXWS, JAXRS and Spring
Develop backend processing jobs using Spring Batch and Java programs
Frontend Web Application development using HTML, JavaScript, AJAX, JSP, Struts, HTML 5/CSS Excellent written and verbal communication skills
Ability to work with distributed team including offshore

Familiar with
Enterprise integrations & Software Engineering design patterns

Rules development using iLog/ODM
Web 2.0/RIA software tools like DoJo, ExtJS, GWT
Web sphere MQ 6+
Knowledge of Agile, Rally/Jira software
Develop Message Oriented applications using Spring JMS, Web sphere MQ
Knowledge of full software development life cycle, including writing stories, low level documentation, coding standards, code reviews, source control management, build processes, testing.
Mortgage Domain knowledge
Experience with Impact LOS or any other Mortgage Origination system will be plus