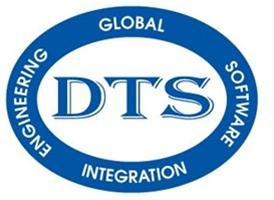 Java Developer - Detroit, MI at Digital Technology Solutions
Detroit, MI
Digital Technology Solutions (DTS) is looking for experienced Sr. Java Developer for our direct client position in Detroit, MI
No third party C2C allowed. Candidates have to work directly with us on our W-2.


Job Description
The Sr. Application Developer resource works with other application developers in the team developing, supporting and modifying software programming applications.  Works under direct supervision from the team's Technical Lead to learn about the organization's business environment, system issues and software development tools.
Job Responsibilities
Responsible for coding, unit testing, test automation supporting and debugging new or enhanced software and responding to business client issues
Works with the Technical Lead and other developers to learn about design and variety of problems that can exist with current software applications and technologies
Develops specifications to resolve business client questions, problems, and to address enhancement needs
Perform root cause analysis, efficient production support and maintenance/enhancements for existing applications
Qualifications
Bachelor's degree in Information Technology or related field preferred
5-7+ years of experience in a similar role
Developmental knowledge of coding, testing, test automation, supporting and debugging software
Ability to thoroughly understand the business issues surrounding each project
Ability to work in a team environment and assist other team members in conveying information to business clients
Insurance Property and Casualty knowledge and experience preferred
Required Skills and Experience:
Hands on Development experience
Ability to complete simple to medium complexity designs
Ability to debug and analyze coding issues
Ability to perform test automation.
Knowledge of web servers, app servers, database servers
JavaScript; HTML; CSS ; jQuery ; Ajax
Single Sign-On (SAML)
Webservice security using oAuth
Proven experience working with Maven
Experience in Unix; Oracle; WebLogic, Jboss, Rehl
Experience in SOAP, REST Web Services and AWS
Experience with JSP/JSTL, JAVA, J2EE, Servlet, Spring, Hibernate, Struts
Experience with SQL Developer, SQL Plus
Code Repository Experience ; Subversion and BitBucket a plus
Familiarity with development IDE tools like Eclipse or STS; Ability to debug
Familiarity with DevOps models.
Experience in development methodologies such as Agile, and Waterfall.
Please forward your resume to itjobs@dts-it.com
Contact:
Kapil Sharma
Digital Technology Solutions (DTS)
248-438-8214
99,656.00 - 120,521.00 /year
Java Developer / Engineer
What is this?