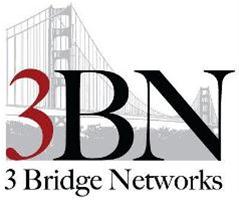 Fund Accounting Manager at 3 Bridge Networks
Los Angeles, CA 90049
Our client is a venture capital firm that invests in pharmaceuticals, biotech, medtech and healthcare services and is looking to hire a Fund Accounting Manager to support its growing operations. The person in this role will have significant responsibility for managing the day-to-day financial operations of the organization.
Responsibilities will include:
Maintaining the general ledger for all funds.
Prepare fund and management company financial statements and reconciliations of all accounts.
Assist in capital call process. Maintain investor's capital accounts.
Managing all other routine correspondence related to accounting matters.
Implementing and executing a regular quarterly fund reporting process.
Maintaining the general ledger and managing payables for the management company.
Managing the annual budgeting process for the management company.
Prepare cash on hand analysis and other ad hoc analyses as needed.
Managing the preparation of annual tax returns, including K-1s.
Serving as the day-to-day contact point for auditors.
Working with the Chief Financial Officer to implement best practices within the finance and accounting organization.
Requirements:
Bachelor's degree in accounting or finance required, CPA a plus
3-6 years of public accounting and/or private equity equity/ venture capital accounting experience.
Significant preference for experience working with or in venture capital firms and an understanding of typical waterfalls within capital structures for venture-backed companies.
An understanding of valuation concepts for venture-backed companies.
107,719.00 - 144,012.00 /year
Accounting Manager
What is this?