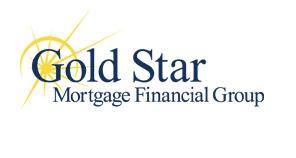 Funding and Collateral Manager at Gold Star Mortgage Financial Group
ANN ARBOR, MI 48108
SUMMARY & PURPOSE OF POSITION
The Funding and Collateral Manager is primarily responsible for overseeing the department accountable for processing funding requests from Gold Star's warehouse banks, reviewing funding requests to ensure accuracy and completeness of information, and managing electronic wiring of funds to and from title companies and settlement agents. We seek individuals who have a strong desire to challenge themselves in a fast-paced, high energy atmosphere, and who have the resourcefulness to stand out among the best. The ideal candidate will have a background in accounting or finance and knowledge of mortgage industry regulations and best practices in both "wet" and "dry" funding states.
PRIMARY POSITION-SPECIFIC RESPONSIBILITIES
Direct, manage, and lead funding, collateral, final docs and servicing staff;
Ensure funding deadlines are met within specified timeframes;
Coordinate with the accounting and closing department on disbursement of funds to send and receive wires to warehouse banks;
Review loan package for accuracy and completeness related to loan approval, lock confirmations, product guidelines, and all state and federal regulations;
Stay up-to-date on mortgage industry regulations to include but not limited to TRID, and all requirements for "wet" and "dry" funding states;
Recommend updates to department procedures as needed based on industry best practices;
Generate timely reports to senior management as requested;
Maintain an understanding of title and escrow practices, regulatory compliance laws related to loan closings, collection of interim interest, closing fees, and other related areas;
Partner with Secondary, Credit, Closing, Post Closing, Accounting, Compliance and Quality Control Departments on related job duties
Assist with servicing on an as needed basis;
Manage the assignment transfer process within Mortgage Electronics Reporting System (MERS) and FHA Connection;
Complete others duties as assigned.
ESSENTIAL SKILLS AND EXPERIENCE
High School Diploma or equivalent required;
At least one (1) year experience managing others;
At least two (2) to three (3) years of prior experience in a loan funding capacity;
Must have exceptional attention to detail and strong organizational skills;
Possess strong oral and written communication skills;
Must be dependable with meeting deadlines and managing time;
Have an ability to multi-task.
PREFERRED EDUCATION/EXPERIENCE
Associate's degree or equivalent experience
At least one (1) year of experience working in the mortgage lending industry, strongly preferred;
Knowledge of Encompass360® strongly preferred.
PHYSICAL DEMANDS/ENVIRONMENT
The environment is characteristic of an office setting. Must be able to execute complex tasks on time sensitive transactions, and be able to work flexible hours including evenings and weekends.
75,800.00 - 107,371.00 /year
Operations Manager
What is this?