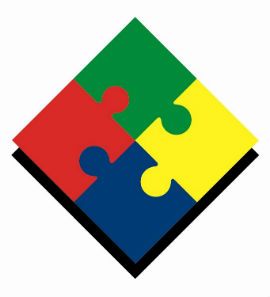 GB Assessment & Referral Specialist - PRN (31438) at Strategic Behavioral Health, LLC
Green Bay, WI 54311
POSITION SUMMARY
Upon completion of orientation and under general supervision, Assessment & Referral Specialist performs assessments at SBH as ...
Education / Licensure:
Candidate will possess an accredited master's degree in behavioral sciences or psychiatric nursing, and an unencumbered license issued by an appropriate state board.  LPC, LMFT, or LCSW highly preferred.  A minimum of two years in a psychiatric or mental health setting desirable. Must have a valid driver's license.
For candidates who are RN, candidate will possess a valid current registered nursing license from the Board of Nursing or from a nurse compact state, where applicable.
Strategic Behavioral Health provides equal employment opportunities to all applicants without regard to race, color, religion, gender, sexual orientation, gender identity or expression.
Skills:
1) Comprehensive understanding of the behavioral healthcare industry and experience in clinical interviewing, patient assessment, family dynamics, treatment modalities and planning and admission requirements using the established hospital criteria. 2) Thorough knowledge of JCAHO, CMS, third party payors, managed care organizations and state and federal regulatory standards/requirements. 3) Ability to communicate professionally and effectively, orally, in person, and in writing, with multidisciplinary team members, managed care organizations and business office, providing needed information in a logical, concise manner using technical language that accurately describes patient's condition and need for hospitalization. 4) Ability to organize and prioritize workload to meet deadlines, orchestrate a myriad of activities and to manage multiple priorities within complex and changing systems; 5) Able to self-regulate and facilitate helpful management dynamics during stressful situations.
Additional Requirements:
Timely renew and maintain cardiopulmonary resuscitation for healthcare professional's certification, professional skills verification and "Handle with Care" (psychiatric crisis management) certification. If candidate is a registered nurse, timely renew and maintain an active registered nursing license in the state of WI.
Must have reliable transportation and be able to retain automobile liability insurance at the minimum level required by state law.  Must have thorough knowledge of how to access local resources, WI commitment laws and the WI Mental Health Code.