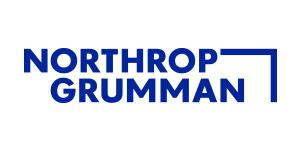 GBSD - Admin Functional Support 4 at Northrop Grumman Corporation
Roy, UT
Job Description
Northrop Grumman Space Systems is seeking an Administrative Functional Support4 that is team orientated and possessing excellent written and verbal communication skills.The position will be located in Roy, UT and will support the Ground Based Strategic Deterrent (GBSD) program. Learn more about the GBSD program
As a part of the Northrop Grumman Space Systems (NGSP) Team, you will work with experts that develop systems and solutions to keep our world safe. Together we protect our troops, public safety, information, and our planet. It's unique work. It's challenging and rewarding. But most of all, its work that makes a difference. Our culture thrives on intellectual curiosity, cognitive diversity and bringing your whole self to work, and we have an insatiable drive to do what others think is impossible. Our employees are not only part of history, they're making history. Join us and launch your career.
As a full-time employee of Northrop Grumman Space Systems, you are eligible for our robust benefits package including:
• Medical, Dental & Vision coverage
• 401k
• Educational Assistance
• Life Insurance
• Employee Assistance Programs & Work/Life Solutions
• Paid Time Off
• Health & Wellness Resources
• Employee Discounts

This position's standard work schedule is a 9/80. The 9/80 schedule allows employees who work a nine-hour day Monday through Thursday to take every other Friday off.
Responsibilities include supporting internal and external briefings & presentations, scheduling & coordinating logistical support for meetings and teleconferences, managing calendars & schedules, making domestic/international travel arrangements & preparing expense reports, answering phones, establishing and/or maintaining filing system, monitoring emails, preparing for & coordinating customer visits, maintaining office supply cabinets & ordering office supplies as needed, scheduling maintenance of business equipment and arranging office moves & on-boarding activities for new employees.
Performs variety of activities in support of functional areas such as finance, purchasing, or human resources or for a specific project/business/technical unit. Gathers, collects, records, tracks and verifies data and information from multiple sources. Compiles, reviews and analyzes data. Uses software for functional area, to compile and generate reports, statistics, timelines, tables, graphs, correspondence and presentations. May design processes to enhance work flow. Provides data and information to others on functional unit processes and procedures.
Additionally, duties can consist of initiating, obtaining, and proofreading information for weekly reports and special assignments, gathering, compiling and reporting on information relevant to supervisors' assignment, gathering, compiling and reporting on information relevant to supervisors' assignment and may act as a coordinator of projects, compiling data, following up on pending details, coordinating activities, and ensuring deadlines are met.
The successful candidate must be proactive, well-organized, and dependable and have the ability to work with minimal supervision. The position requires professionalism, flexibility, diplomacy, judgment, discretion and the ability to multitask and work independently. Must have the ability to filter high traffic correspondence and contacts, interface with all levels of management and customers, and manage schedules including conflicts and changing travel requirements.

GBSDJobs


Basic Qualifications:

- High School diploma required.
- 7 years min Administrative Assistant experience.
- Experience with NGC corporate policies related to directorate personnel.
- Experience with Microsoft Office tools, including Outlook, Word, Excel, PowerPoint




Northrop Grumman is committed to hiring and retaining a diverse workforce. We are proud to be an Equal Opportunity/Affirmative Action Employer, making decisions without regard to race, color, religion, creed, sex, sexual orientation, gender identity, marital status, national origin, age, veteran status, disability, or any other protected class. For our complete EEO/AA and Pay Transparency statement, please visit . U.S. Citizenship is required for most positions.