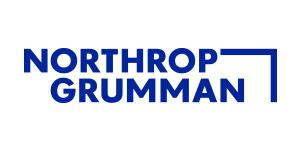 GBSD - C%26L Test Operations %26 Engineering Lead Manager 3 at Northrop Grumman Corporation
Roy, UT
Job Description
Engineering
Start your future with a new mission: Northrop Grumman Space Systems (NGSP). As a part of the NGSP Team, you will work with experts that develop systems and solutions to keep our world safe. Together we protect our troops, public safety, information, and our planet. It's unique work. It's challenging and rewarding. But most of all, it's work that makes a difference. Our culture thrives on intellectual curiosity, cognitive diversity and bringing your whole self to work, and we have an insatiable drive to do what others think is impossible. Our employees are not only part of history, they're making history. Join us and launch your career.
Northrop Grumman Space Systems is seekinga Test Operations & Engineering Lead. This position will be located inRoy, UTand will support the Ground Based Strategic Deterrent (GBSD) program. Learn more about the GBSD program .The selected candidate will report to the Command & Launch (C&L) Integration Assembly Test & Checkout (IATC) Lead.The candidate is responsible for providing C&L IATC operations management and daily oversight to assigned project teams on the C&L IATC Team.Provides leadership and guidance to assigned C&L IATC Team project leads and staff, including to ensure compliance with all contractual, program, and corporate operational requirements. Conducts themselves in a timely, effective, and caring/respectful manner as part of the entire C&L IATC Team and Enterprise Program.
Roles and responsibilities:
•Supervising, controlling, and coordinating operations for the C&L IATC program defined activities.
•Leading and evaluating project area operational and tactical planning and execution activities along with daily team work assignments, financial support analyses, and other mission-driven imperatives to support C&L IATC Team.
•Supports C&L IATC Lead in managing project leads with C&L IATC reporting and completion status from beginning to end consistent with company agile principles.
•Assures analysis of project area performance in support of C&L IATC overall contract performance to ensure proper prioritization and use of resources.
•Develops operational planning and coordination for new business and expansion of the C&L IATC scope with the customer.
•Supports the C&L IATC Team relationships with internal and external POCs and stakeholders.
•Determining and assessing needs for additional C&L IATC Team project area staff to drive the appropriate recruitment of expertise.
•Supervising Planning and scheduling of C&L IATC Team timelines and milestones.
•Providing positive influence with respect to action and accountability for assigned roles.
•Evaluating effectiveness of project area daily actions and systems; troubleshoot any potential and/or existing problems; work with appropriate individuals to put solutions into action.
•Employing and maintaining effective, efficient information systems to track and monitor
•C&L IATC Team operations.
•Effective support to C&L IATC Team talking points/presentations for leadership meetings and supporting application of innovative strategies to optimize success and the understanding of critical training/task/site information.
Supplemental Responsibilities may include:
•Enforcing quality and performance management and reporting actions related to all project areas of responsibility including the incorporation and execution of best practices and to minimize risks and optimize opportunities.
•Supporting development and implementation of innovative business support, mentoring, partnering, and proactive planning and execution processes.
•Supporting the resolution of inter- and intra-organizational problems in major areas of responsibility.
•Performs other duties as assigned by the C&L IATC Team Lead/Manager Programs
As a full-time employee of Northrop Grumman Space Systems, you are eligible for our robust benefits package including:
Medical, Dental & Vision coverage
401k
Educational Assistance
Life Insurance
Employee Assistance Programs & Work/Life Solutions
Paid Time Off
Health & Wellness Resources
Employee Discounts
This position's standard work schedule is a 9/80. The 9/80 schedule allows employees who work a nine-hour day Monday through Thursday to take every other Friday off.
GBSDJobs