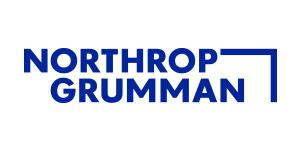 GBSD Computer Operations Analyst at Northrop Grumman Corporation
Colorado Springs, CO
Job Description
Information Technology
Embark on a career putting innovative, reliable, and agile products and ideas into orbit, and beyond. Northrop Grumman has opportunities waiting for you that play a vital role in human space exploration, national defense, and scientific discovery, supporting multiple programs across the universe. With us, yoursquo;ll discover a culture of curiosity and collaboration that will have you Defining Possible from the day you start. Our space systems connect and protect millions of people on earth every day, now and for the future. Explore your future and launch your career today.
Northrop Grumman Enterprise Services is seeking a GBSD Computer Operations Analyst. This position will be located inColorado Springs, COand will support the Ground Based Strategic Deterrent (GBSD) program. Learn more about the GBSD program here.
The GBSD Computer Operations Analyst will provide tier 2 support for the Ground Based Strategic Deterrent (GBSD) program. The selected candidate will be expected to deploy, refresh, troubleshoot, install, maintain, and perform all desk-side support services for contract employees at their assigned locations or to coordinate with the enterprise IT services as they support the standard enterprise offerings for the contract. The selected candidate should thrive in a fast-paced work environment with high expectations working in a collaborative/team environment across all levels. Candidate must be comfortable with elevating accountability at all levels.

What Yoursquo;ll Get To Do:

bull; Deploy, refresh, EOL and support PC hardware and approved peripherals on Sector supported classified networks for Microsoft Windows based systems
bull; Install approved hardware and software
bull; Configure, troubleshoot and repair PC software and approved peripherals
bull; Troubleshoot PC network connectivity issues
bull; Service and repair PC hardware
bull; Maintain smooth operation of LAN/WAN/VPNs.
bull; Plan, design, configure, and install network hardware in support of customer requirements.
bull; Maintain technical expertise in all areas of networks and computer hardware and software interconnection and interfacing, such as routers, multiplexers, firewalls, switches, gateways, etc.
bull; Perform troubleshooting analysis of network infrastructure and associated systems.
bull; Install and configure Cisco routers, switches and firewalls.
bull; Implement and troubleshoot LAN technologies such as VLANs, Trunking (port tagging), Spanning-Tree, and Port Security.
bull; Sanitize and surplus equipment for EOL
bull; Implement and troubleshoot interactions between multi-users computing systems and various desktop hardware or software
bull; Participate/facilitate software upgrades and new software/hardware insertion projects
bull; Use the Enterprise ServiceNow system to respond to userrsquo;s requests which are used to capture metrics on workload for planning and budgeting purposes
bull; Support for Code Blue activities
bull; Maintain refresh and new deploy inventory
bull; Support and maintain unclassified PCs in the closed areas
bull; Support off-site systems and activities
bull; Support ad hoc program moves
As a full-time employee of Northrop Grumman Space Systems, you are eligible for our robust benefits package including:
bull; Medical, Dental & Vision coverage
bull; 401k
bull; Educational Assistance
bull; Life Insurance
bull; Employee Assistance Programs & Work/Life Solutions
bull; Paid Time Off
bull; Health & Wellness Resources
bull; Employee Discounts

This positionrsquo;s standard work schedule is a 9/80. The 9/80 schedule allows employees who work a nine-hour day Monday through Thursday to take every other Friday off.
COSpace
Space: #LI-S-70