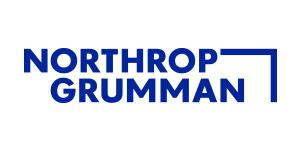 GBSD - LGC SLP-A Lead - Manager Systems Engineering 3 at Northrop Grumman Corporation
Roy, UT
Job Description
Engineering
Start your future with a new mission: Northrop Grumman Space Systems (NGSP). As a part of the NGSP Team, you will work with experts that develop systems and solutions to keep our world safe. Together we protect our troops, public safety, information, and our planet. It's unique work. It's challenging and rewarding. But most of all, it is the work that makes a difference. Our culture thrives on intellectual curiosity, cognitive diversity and bringing your whole self to work, and we have an insatiable drive to do what others think is impossible. Our employees are not only part of history, they're making history. Join us and launch your career.

Northrop Grumman Space Systems is seeking a LGC SLP-A Lead. This position will be located in Roy, Utah and will support the Ground Based Strategic Deterrent (GBSD) program. Learn more about the GBSD program here. Northrop Grumman supports the Air Force's sustainment, development, production and deployment of hardware and system modifications for Intercontinental Ballistic Missile (ICBM) Ground and Airborne Launch Control Systems, Launch Facilities and associated infrastructure.
Position Competencies and Responsibilities:
The successful candidate will clearly demonstrate strong leadership skills to achieve sustainable top performance. He/she will have a track record as an effective communicator and problem solver who is able to develop and maintain good working relationships with internal and external stakeholders. This candidate will demonstrate a commitment to ethics and integrity, and the capability to innovate while challenging traditional ways of doing business. Demonstrated abilities to build diverse and inclusive teams with high levels of engagement, including mentoring and coaching, are a must.
This candidate:
Provides Functional Management oversight for a team of Engineers.
Provides staffing and workload forecasting; employee inclusion, engagement, mentoring and career development; employee training and identification and training of skills required to execute on programs.
Provides Problem Solving Expertise and capability to mentor the team in problem solving skills
Has excellent verbal and written communication skills are required and the ideal candidate will have demonstrated success collaborating and leading technical teams.
Provides Leadership for the technical direction of the Airborne System
Ensures the communication of the project or product status and path forward is clear and provided to all stakeholders
Drives the Metrics for Quality, Schedule, Cost and Productivity for the Airborne effort. Continuous Process Improvement
Provides leadership and management of scope, schedule and budget associated with subcontractors supporting the Airborne development activity
Coordinates with Program Management, Development Engineering, Operation Areas, and Manufacturing Management to ensure plans are created and resolution of technical issues
Technical Contributor and Process Implementation Support as part of the Management Team. Travel 25%
As a full-time employee of Northrop Grumman Space Systems, you are eligible for our robust benefits package including:
- Medical, Dental & Vision coverage
- 401k
- Educational Assistance
- Life Insurance
- Employee Assistance Programs & Work/Life Solutions
- Paid Time Off
- Health & Wellness Resources
- Employee Discounts
This positions standard work schedule is a 9/80. The 9/80 schedule allows employees who work a nine-hour day Monday through Thursday to take every other Friday off.
GBSDJobs