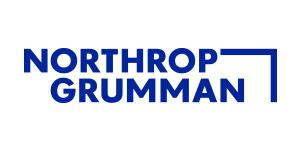 GBSD Manager Network Communications 2 at Northrop Grumman Corporation
Roy, UT
Job Description
Start your future with a new mission: NorthropGrumman Enterprise Services (NGES). As a part of the NGES Team, you will workwith experts that develop systems and solutions to keep our world safe.Together we protect our troops, public safety, information, and our planet.It's unique work. It's challenging and rewarding. But most of all, it's workthat makes a difference. Our culture thrives on intellectual curiosity,cognitive diversity and bringing your whole self to work, and we have aninsatiable drive to do what others think is impossible. Our employees are notonly part of history, they're making history. Join us and launch your career.
NorthropGrumman Space Systems is seeking a Network Communications Manager. Thisposition will be located in Roy, UT and will support the Ground Based StrategicDeterrent (GBSD) program. Learn more about the GBSD program .
Responsibilitieswill include, but are not limited to:
Directsupervision/management of a staff of 10+ network engineers across multiple sitelocations

Interactwith internal key executive and customers on significant technical mattersoften requiring coordination between organizations and provide guidance andoversight to the employees in support of key deliverables
Thesuccessful candidate must be entrepreneurial, a self-starter and have theability to challenge the status quo. This individual will provide innovativesolutions that create strategic value to our customers. The successfulcandidate must be customer-focused with proven leadership and excellentcommunication skills as well as a leader in change management.
Asa full-time employee of Northrop Grumman Space Systems, you are eligible forour robust benefits package including:


Medical,Dental & Vision coverage

401k

EducationalAssistance

LifeInsurance

EmployeeAssistance Programs & Work/Life Solutions

PaidTime Off

Health& Wellness Resources

EmployeeDiscounts
Thisposition's standard work schedule is a 9/80. The 9/80 schedule allows employeeswho work a nine-hour day Monday through Thursday to take every other Fridayoff.
JobQualifications:
You'llBring These Qualifications:
Bachelor'sdegree and a minimum of 12 years of experience in IT/Telecommunicationsenvironments. An additional 4 years ofdirectly applicable experience may be considered in lieu of the completeddegree

Abilityto work after hours and weekends as needed

Priornetwork administration work experience

CurrentlyActive DoD Secret Clearance

Mustbe able to obtain, and maintain, access to Special Programs

UScitizenship is required in order to maintain security clearance
TheseQualifications Would be Nice to Have:
Projectmanagement certification

Previouswork experience in a technical environment like IT, Engineering, orprogram/project management

Previouswork experience in complex network architecture design and implementation

Successfulmanagement of geographically diverse technical groups servicing multiplecustomers

CCNAcertification

SecurityCE+ certification

ActiveDoD Top Secret security clearance.