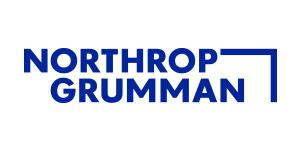 GBSD - Manager of Systems Engineering 2 at Northrop Grumman Corporation
Roy, UT
Job Description
Engineering
.
Start your future with a new mission: Northrop Grumman Space Systems (NGSP). As a part of the NGSP Team, you will work with experts that develop systems and solutions to keep our world safe. Together we protect our troops, public safety, information, and our planet. It's unique work. It's challenging and rewarding. But most of all, it is the work that makes a difference. Our culture thrives on intellectual curiosity, cognitive diversity and bringing your whole self to work, and we have an insatiable drive to do what others think is impossible. Our employees are not only part of history, they're making history. Join us and launch your career.

Northrop Grumman Space Systems is seeking a Systems Engineering Manager (S02). This position will be located in Roy, Utah and will support the Ground Based Strategic Deterrent (GBSD) program. Learn more about the GBSD program . Northrop Grumman supports the Air Force's sustainment, development, production and deployment of hardware and system modifications for Intercontinental Ballistic Missile (ICBM) Ground and Airborne Launch Control Systems, Launch Facilities and associated infrastructure.
What you will get to do:
This role will perform thread systems engineering for design and interface requirements. Duties include requirements development, verification plans, capability assessments evaluation, non-compliance adjudication, IRD and DR development, cross-program collaboration, and support to lower level development entities including major subcontractors.
As a full-time employee of Northrop Grumman Space Systems, you are eligible for our robust benefits package including:
- Medical, Dental & Vision coverage
- 401k
- Educational Assistance
- Life Insurance
- Employee Assistance Programs & Work/Life Solutions
- Paid Time Off
- Health & Wellness Resources
- Employee Discounts
This positions standard work schedule is a 9/80. The 9/80 schedule allows employees who work a nine-hour day Monday through Thursday to take every other Friday off.
GBSDJobs