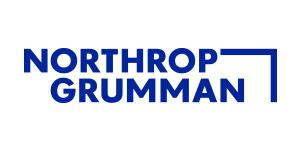 GBSD Manager Systems Engineering 2, MBSE Integration Lead at Northrop Grumman Corporation
Roy, UT
Job Description
Engineering
Start your futurewith a new mission: Northrop Grumman Space Systems (NGSP). As a part of theNGSP Team, you will work with experts that develop systems and solutions tokeep our world safe. Together we protect our troops, public safety, information,and our planet. It's unique work. It's challenging and rewarding. But most ofall, it is the work that makes a difference. Our culture thrives onintellectual curiosity, cognitive diversity and bringing your whole self towork, and we have an insatiable drive to do what others think is impossible.Our employees are not only part of history, they're making history. Join us andlaunch your career.

Northrop Grumman Space Systems is seeking a Manager Systems Engineer. Thisposition will be located in Roy, UT and will support the Ground Based StrategicDeterrent (GBSD) program. Learn more about the GBSD program . Northrop Grumman supportsthe Air Force's sustainment, development, production and deployment of hardwareand system modifications for Intercontinental Ballistic Missile (ICBM) Groundand Airborne Launch Control Systems, Launch Facilities and associatedinfrastructure.
MBSE IntegrationLead
The GBSD SystemControl team is looking for Systems Engineering Manager to lead the Model BasedSystems Engineering Integration team within the GBSD System Engineering andIntegration (SEI) IPT.
The successfulcandidate will be responsible for providing leadership and oversight for theplanning and execution of the following:
Ownership of integrated MBSEarchitecture models for the system architecture, the verification architecture,the requirements architecture, and the Product architecture

Integration and delivery ofarchitecture models to support system maturation and required contractdeliveries

MBSE model methodology definition,model best practices documentation, and model configuration management
Responsibilitieswill include:
Act as advisor to executiveleadership, program management, and customers on MBSE practices and anticipatedresults from changes in technical direction

Coordinate with Program leadership,Integrated Product Team (IPT) Leads and Engineers, Project Engineering Leadsand Functional leadership to ensure the integrity and executability of MBSE

Serve as the technical authority forMBSE strategy and implementation for the program

Champion MBSE as a proven solution foraddressing customer needs

Serve as the authority for definitionand control of MBSE requirements for product development

Interact with and address customerneeds through developing customer relations

Prepare and present briefings, conceptpapers and proposals to Customers and Northrop Grumman leadership to developnew business opportunities and satisfy customer MBSE requirements

Drive decision making to track andimprove MBSE efficiency and effectiveness

Lead and mentor junior and seniorlevel system engineering architects

Manage MBSE integration team withresponsibility and authority for:

Developing and maintaining the WSAM,RVAM, CSAM, and PSAM

Implementation of metrics that drivedecisions

Defines and maintains MBSEconfiguration control, administration, and training

Participates as voting member inreview boards to represent MBSE practices

Integrates the MBSE Products

Conducts technical audits ofarchitecture databases
As a full-timeemployee of Northrop Grumman Space Systems, you are eligible for our robustbenefits package including:
- Medical, Dental & Vision coverage
- 401k
- Educational Assistance
- Life Insurance
- Employee Assistance Programs & Work/Life Solutions
- Paid Time Off
- Health & Wellness Resources
- Employee Discounts
Thispositions standard work schedule is a 9/80. The 9/80 schedule allows employeeswho work a nine-hour day Monday through Thursday to take every other Fridayoff.