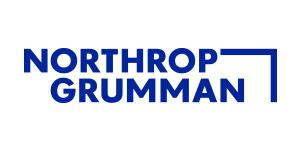 GBSD Manager Systems Engineering 3 at Northrop Grumman Corporation
Roy, UT
Job Description
Start your future with a new mission: NorthropGrumman Space Systems (NGSP). As a part of the NGSP Team, you will work withexperts that develop systems and solutions to keep our world safe. Together weprotect our troops, public safety, information, and our planet. It's uniquework. It's challenging and rewarding. But most of all, it is the work thatmakes a difference. Our culture thrives on intellectual curiosity, cognitivediversity and bringing your whole self to work, and we have an insatiable driveto do what others think is impossible. Our employees are not only part ofhistory, they're making history. Join us and launch your career.

Northrop Grumman Space Systems is seeking a Systems Engineer. This positionwill be located in Roy, UT and will support the Ground Based StrategicDeterrent (GBSD) program. Learn more about the GBSD program . Northrop Grumman supportsthe Air Force's sustainment, development, production and deployment of hardwareand system modifications for Intercontinental Ballistic Missile (ICBM) Groundand Airborne Launch Control Systems, Launch Facilities and associatedinfrastructure.
The qualified applicantwill become part of Northrop Grumman's Space System team supporting the AirForce's Ground Based Strategic Deterrent (GBSD) program. This will includedevelopment, production and deployment of Command & Launch Communication Equipmenthardware, software and systems for each weapon system facility. The selectedcandidate will work in a dynamic people-focused environment where he/she willinteract with users, customers and other engineers.
Responsible for leadingteams to perform technical planning, system integration, verification andvalidation, cost and risk, and supportability and effectiveness analyses fortotal systems. Analyses are performed at all levels of total system product to include:concept, design, fabrication, test, installation, operation, maintenance anddisposal. Ensures the logical and systematic conversion of customer or productrequirements into total systems solutions that acknowledge technical, schedule,and cost constraints. Performs functional analysis, timeline analysis, detailtrade studies, requirements allocation and interface definition studies totranslate customer requirements into hardware and software specifications.
Other essentialactivities include:
Requirements,architecture and verification leadership and ownership.

Collaborateand accept segment requirements flow down, developing segment levelverification planning and artifacts.

Lead ofElement level requirements, architecture and verification decomposition/flowdownto all Support Elements.

UtilizeModel-Based Systems Engineering approach in all activities.

Creationand maturation of several SSE CDRL's and support of product area CDRL's.

Supportof requirements allocation to the appropriate Configured Items and associatedrequirements development for both internal to NGC and externally provided bysubcontractors and suppliers.

SpecialtySystems Engineering supports both verification planning and executionactivities throughout the EMD contract as well as material qualification andproduction.

Travel:25%
As a full-time employee of Northrop Grumman SpaceSystems, you are eligible for our robust benefits package including:
- Medical, Dental & Vision coverage
- 401k
- Educational Assistance
- Life Insurance
- Employee Assistance Programs & Work/Life Solutions
- Paid Time Off
- Health & Wellness Resources
- Employee Discounts
This positionsstandard work schedule is a 9/80. The 9/80 schedule allows employees who work anine-hour day Monday through Thursday to take every other Friday off.
Basic Qualifications:
Bachelors' degree with 15 years of technicalexperience in any combination of Communications Cyber, Systems, Software, orHardware engineering disciplines accompanied by high proficiency in technicalproblem solving to include decomposition, root cause analysis, solutiondevelopment.

Previous experience in People and TechnicalLeadership roles.

Working knowledge of Program Execution, Staffing,Engineering Metrics and Training resources, Processes, and Tools.

Must have proven technical management experiencepreferably in either program IPT, R&D or Advanced Systems, technology,and/or functional environments.

Active DoD Secret clearance and the ability to begranted a Top Secret clearance.

Broad understanding of Systems Engineeringpractices, methodologies, and products throughout the DoD acquisitionlifecycle.
Preferred Qualifications:
ICBM andCommunication Systems experience

Experience with anyof the following tools and languages: CORE, DOORS, Rhapsody, Cameo, ModelCenter,MagicDraw, Easy Power, Prima Vera, UML, SysML

RequirementsManagement: MBSE, Functional Block Diagrams, Specification Trees

Systems and end itemrequirements validation and verification

Design: SystemsDesign, Systems Architecture, Systems Integration, N2 Analysis, Trade Studies

Failure Modes,Effects, and Criticality Analysis

Decision Making: RiskManagement, Cost-Risk-Benefit Analysis

Experience withworking with government/military personnel at government/military facilities.

Systems Engineering Vand test tools.

Familiarity withAgile methodologies and practices

Experience withCommunication systems, RF and digital hardware design and Networking.
Northrop Grumman is committed to hiring and retaining a diverse workforce. We are proud to be an Equal Opportunity/Affirmative Action Employer, making decisions without regard to race, color, religion, creed, sex, sexual orientation, gender identity, marital status, national origin, age, veteran status, disability, or any other protected class. For our complete EEO/AA and Pay Transparency statement, please visit . U.S. Citizenship is required for most positions.