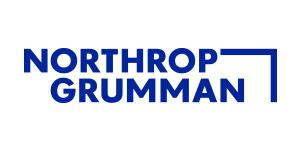 GBSD - MBSE Compliance and Integration Lead- Principal/Senior Principal Systems Engineer at Northrop Grumman Corporation
Roy, UT
Job Description
Engineering
Embark on a career putting innovative, reliable, and agile products and ideas into orbit, and beyond. Northrop Grumman has opportunities waiting for you that play a vital role in human space exploration, national defense, and scientific discovery, supporting multiple programs across the universe.
With us, you'll discover a culture of curiosity and collaboration that will have you Defining Possible from the day you start. Our space systems connect and protect millions of people on earth every day, now and for the future. Explore your future and launch your career today.
Northrop Grumman Space Systems is seeking a MBSE Compliance and Integration Lead. This position will be located in Roy, Utah and will be part of the Ground Based Strategic Deterrent (GBSD) program (Minuteman III ICBM replacement) development contract. Learn more about the GBSD program
here
.
Northrop Grumman supports the Air Force's sustainment, development, production and deployment of hardware and system modifications for Intercontinental Ballistic Missile (ICBM) Ground and Airborne Launch Control Systems, Launch Facilities and associated infrastructure.
The selected candidate will join the GBSD Control Team and will lead the MBSE Model Governance.
What you will get to do:
Serve as the technical authority for MBSE strategy and implementation over the Weapon System Architecture Model
Responsible for leadership and oversight of the various architecture models' governance
Facilitate, coordinate, and run model governance meetings such as the model governance working group, architecture review boards, architecture leads' council
Would conduct integration readiness reviews with segment architecture teams and architecture leads in order to gauge model governance achieved
Implement and enforce model governance at all levels of the architecture
Coordinate with sub-integrated product architecture teams for compliance with contractual SOW and established program model governance
Coordinate with supplier architecture teams for compliance with contractual SOW and established program model governance
Define and execute model integration processes, tools, and techniques
Be key stakeholder in the development and implementation of model governance throughout the GBSD program
Engage in formal and informal mentoring to support knowledge transfer and talent development
Maintaining quality of product (metrics lead for health of product)
As a full-time employee of Northrop Grumman Space Systems, you are eligible for our robust benefits package including:
- Medical, Dental & Vision coverage
- 401k
- Educational Assistance
- Life Insurance
- Employee Assistance Programs & Work/Life Solutions
- Paid Time Off
- Health & Wellness Resources
- Employee Discounts
This positions standard work schedule is a 9/80. The 9/80 schedule allows employees who work a nine-hour day Monday through Thursday to take every other Friday off.
This position may be filled at a Principal or Sr. Principal level depending on the qualifications below.
GBSDJobs
UTSpace