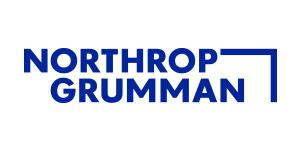 GBSD Mission, Quality %26 Engineering Assurance Manager 3 at Northrop Grumman Corporation
Roy, UT
Job Description
Mission and Quality Assurance
Start yourfuture with a new mission: Northrop Grumman Space Systems (NGSP). As a part ofthe NGSP Team, you will work with experts that develop systems and solutions tokeep our world safe. Together we protect our troops, public safety,information, and our planet. It's unique work. It's challenging and rewarding.But most of all, its work that makes a difference. Our culture thrives onintellectual curiosity, cognitive diversity and bringing your whole self towork, and we have an insatiable drive to do what others think is impossible.Our employees are not only part of history, they're making history. Join us andlaunch your career.
As a leader, you always act with integrity,and the highest ethical standards characterize everything you do. You enableyour team to achieve predictable and balanced results, while satisfying theneeds of internal and external partners. You treat all people with respect, andmodel personal growth and continuous development. You know how to build aninclusive environment that attracts, retains, and inspires a diverse andengaged team. You create trusted and valued customer relationships andcommunicate effectively, so that people throughout the organization feelengaged and connected to their work. You deliver excellence, strive forcontinuous improvement and respond vigorously to change. You ensure that yourteam has the information and tools needed to perform at their best. Youdemonstrate our committed pursuit of applying innovation to meet therequirements of our customer. You create and execute strategies that result insustainable value creation that delivers measurable results.
If this isYOU…keep reading!
NorthropGrumman Space Systems is seeking a Mission/Quality Engineering Assurance Manager 3. This position will belocated in Roy, Utah and will support the Ground Based Strategic Deterrent(GBSD) program. Learn more about the GBSD program .
Roles and responsibilities:
Develop documentation that implements the GBSD Enterprise andProgram Engineering/Design Assurance, policies, procedures, & toolsrequired to support Program pre-award & Day1 Tasks as well as Enterpriseinfrastructure & staffing needs.
As afull-time employee of Northrop Grumman Space Systems, you are eligible for ourrobust benefits package including:
• Medical,Dental & Vision coverage
• 401k
•Educational Assistance
• LifeInsurance
• EmployeeAssistance Programs & Work/Life Solutions
• Paid TimeOff
• Health& Wellness Resources
• EmployeeDiscounts
Thisposition's standard work schedule is a 9/80. The 9/80 schedule allows employeeswho work a nine-hour day Monday through Thursday to take every other Fridayoff.
GBSDJobs